Decorate your
home with nature
Bringing a little bit of nature into your home can provide a pretty,
relaxing and lovely space. Here are a few ideas on how to
simply, yet beautifully, incorporate nature into your home.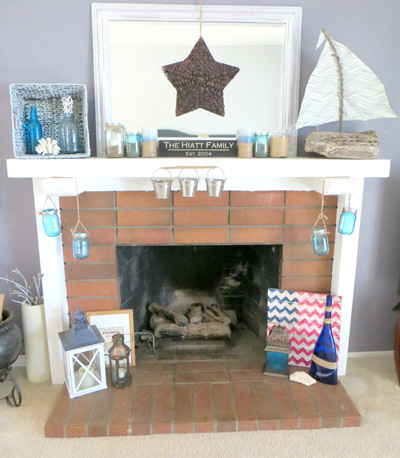 Chase the star created this beautiful beach-inspired mantel using many natural elements such as glass, jute twine and wood. But the best part of this mantle is the large wooden sail boat! This was created out of a big piece of driftwood that she found on the beach! Creating a pretty decor item out of a piece of found driftwood is a great way to bring a touch of nature into your home while decorating.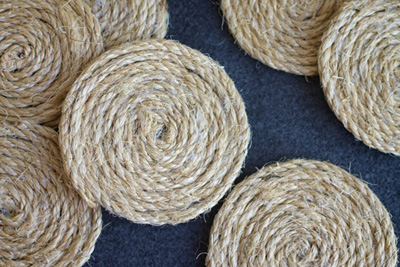 Redfly Creations added a touch of nature to her home in a very simple but elegant way. She used the natural look and feel of sisal rope, which can be found at most big box home improvement stores, to DIY these super cute and functional cup coasters. Just be sure to use lots of glue to hold these together and create them on a flat surface so that your cups have a sturdy place to sit. These coasters are a chic and fabulous way to bring the outdoors indoors without a lot of time or money.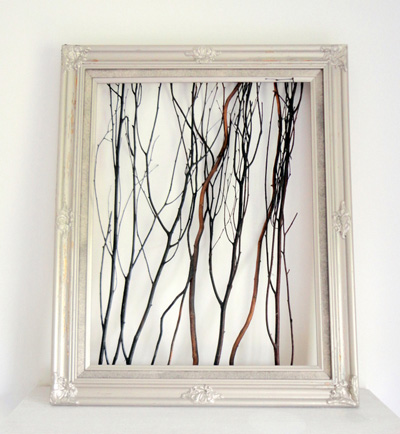 Cleverly Inspired was certainly inspired when she came up with this amazing idea to bring the outdoors indoors. Using a thrifted frame (that only cost $2), some decorative twigs she already had, spray paint and a few other supplies, she created this beautiful framed stick art! You could easily recreate a similar look using sticks found on a nature walk with your family and an unused frame you have on hand. I love the natural twig forms contrasted against the traditional straight lines of the frame — it creates a stunning piece of art and a great way to bring nature inside.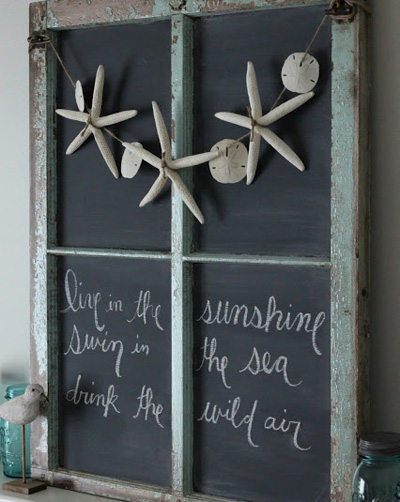 House by Hoff used starfish and sand dollars to create a beautiful nautical garland that is a perfect way to decorate your home with a little touch of the beach. This sea-inspired garland took only five minutes to make and certainly is a great way to bring the outdoors inside this summer. With a few starfish and sand dollars, twine and a lot of hot glue, this garland would make the perfect beachy decor addition in your home.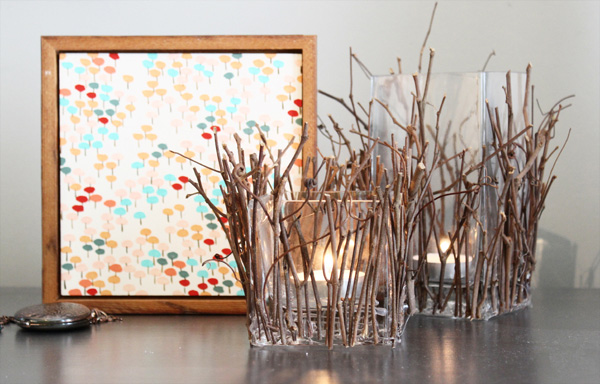 Jenny Highsmith brought the indoors outdoors with these cute DIY decorations that would be perfect in your home all year long. A quick walk around your yard could yield all the twigs you need to complete this project, but if not, don't worry, they sell sticks at most craft stores by the bundle. With a little glue and patience you can easily create your own DIY twig candle holders.
More on the home
Prep your yard and patio for warmer temps
3 Bedspreads perfect for summer nights
5 Upcoming wall decor trends
Photo credits: Jenny High Smith, House of Hoff, Cleverly Inspired, Redfly Creations, Chase the Star