Easy, Breezy And Beautiful
Updating your home yourself can save a ton of dough, but ain't nobody got time for that! Here are our simple ideas for high-impact home updates that even the busiest mom can do in one evening.
(page 3 of 3)
Idea 5: Install a backsplash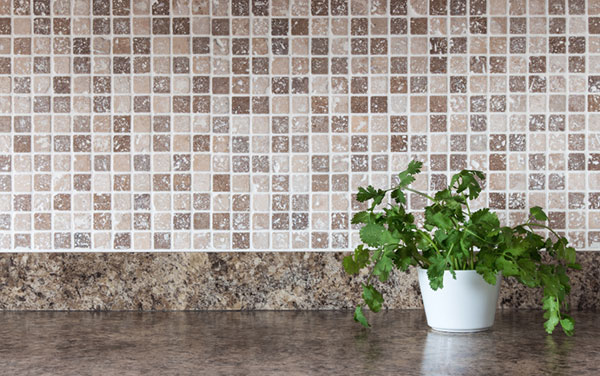 Estimated time: Two and a half hours hands-on
After you successfully install your new backsplash, you'll wonder why you took so long to carry out this simple and stunning update. You won't even need expensive supplies!
Supplies:
Tile laid out on 12-inch-by-12-inch backing
Measuring tape
Trowel
Pre-mixed grout
Tile snipper
Caulk
Sponge
How to:
Measure the space you want to tile, and purchase enough of the 12-inch-by-12-inch mesh-backed tiles to adequately cover the space. You'll be glad you opted for the laid-out tiles.
Start by tiling from the corners outward. Apply a thin layer of grout with the trowel, working in small chunks of the wall. Press each tile firmly into the grout. Use your tile snipper to cut any tiles that extend beyond the area you want to resurface.
Once the tiles are secured on the wall, allow to dry for 24 hours.
Apply a thin layer of grout over the top of the tiles, and sponge off until the cracks are sealed but the tiles are clean. Caulk around the edges.
Idea 6: Refinish brass hardware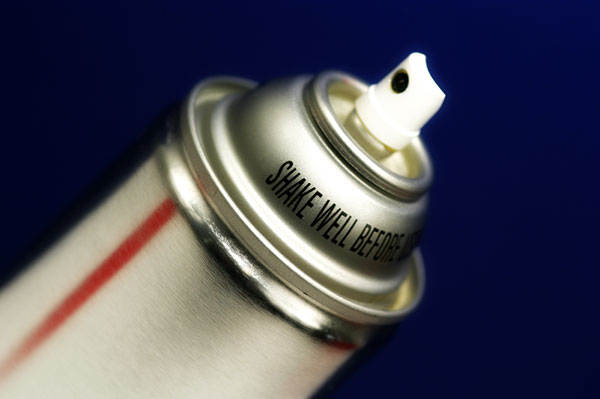 Estimated time: 30 minutes
Brass hardware is terribly outdated, but it's also terribly expensive to replace every bit of hardware in the house. You'll want to eventually replace the big items, but you can also spray-paint small hardware for a refinish in just minutes.
Supplies:
Newspaper
Blue painter's tape
Brushed nickel-finish spray-paint
How to:
Select the hardware you want to start with. If you want to leave it attached to the wall, carefully affix newspaper to the wall behind the item with painter's tape.
Spray away, making sure you're 6 to 8 inches away. A high-quality stainless steel spray-paint finish will look just like a new piece of hardware.
More house fun
Learn how LG appliances can help make your house a home by visiting Life's Good House.
More on renovation and remodeling
Top 20 Pinterest projects to update your home
Tricks of the trade: Tile experts share installation tricks
Budget breakdown: What small updates actually cost