Easy, Breezy And Beautiful
Updating your home yourself can save a ton of dough, but ain't nobody got time for that! Here are our simple ideas for high-impact home updates that even the busiest mom can do in one evening.
(page 2 of 3)
Idea 3: Chalkboard paint an old refrigerator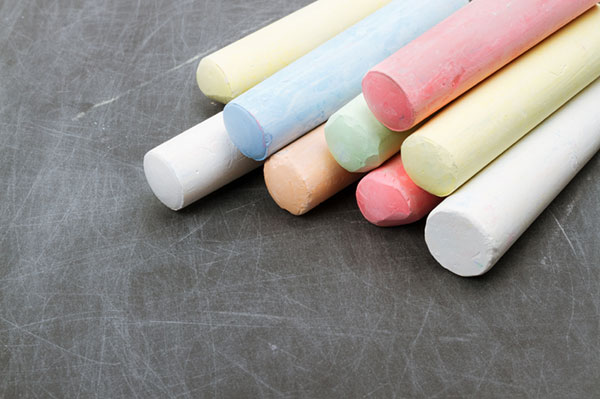 Estimated time: 1 hour
A refrigerator may continue to run even after it ceases to be stylish. If you're still saving up for a new fridge but need an updated look in the meantime, cover your outdated refrigerator in chalkboard paint for a fun and functional kitchen conversation piece.
Supplies:
Spray primer
Sandpaper
Brush and small roller
Drop cloth
Painter's tape
Chalkboard paint
Black spray-paint for ice dispenser
How to:
Cover the ice dispenser with painter's tape.
Sand your refrigerator — if its material will allow you to do so.
Coat its surfaces with a thick coat of spray-on primer, and let dry.
Brush chalkboard paint across the primed surfaces, and allow to dry between coats.
If you want, spray-paint the ice dispenser with regular black spray-paint.
Decorate with chalk and enjoy!
Idea 4: Refurbish a vanity
Estimated time: Eight hours total, three hours hands-on
Vanities are a royal pain to replace. If your existing vanity just needs a new finish, Rustoleum products do a fantastic job of breathing new life into tired old bathroom decor.
Supplies:
Rustoleum Furniture Transformations kit
Drop cloth
Blue painter tape
Brushes
How to:
Go to your local hardware store and select a kit that matches your taste. The paint section will have to mix it for you.
Follow the directions in the box. Seriously, the Rustoleum product couldn't be any easier to use, and the results are gorgeous. The whole process may take you two to three hours of hands-on work, but you'll want to give the product time to dry between steps.
Up next: More simple home updates >>