Front Porch Living
Kick back and take a long sip of lemonade as you take a gander at these 18 drool worthy porches. Perfect for summer days and nights, these are sure to inspire you to create your own front porch sanctuary.
(page 2 of 2)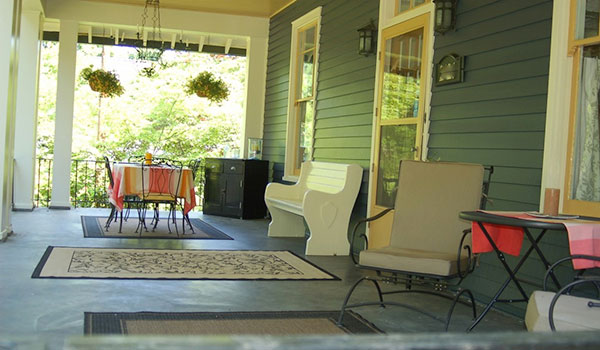 Simply Natural Mom blogger Rebecca designed this large and in charge porch. Equipped with a painted church pew and beautiful chandelier, Rebecca can entertain many guests in her porch space this season.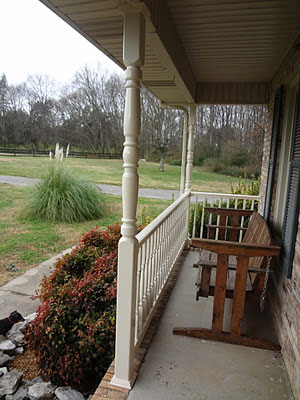 Thrifty T's Treasures blogger, Thrifty T, remodeled her porch starting with the railing first. Finding and replacing the vintage railing that came with the home, Thrifty T was able to keep the essence of the home.
13
Satori Design for Living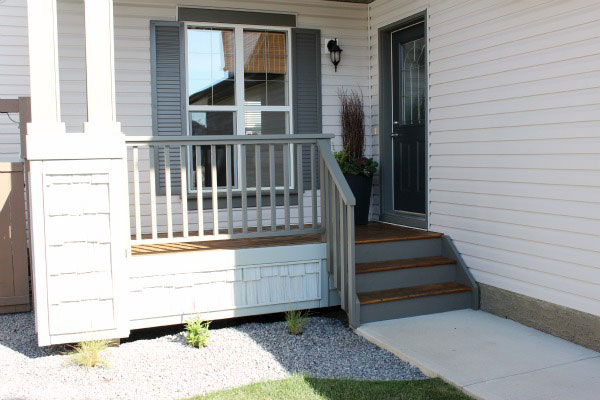 The first gray porch we've seen, this porch was designed by Shauna from Satori Design for Living. A small space, she was able to make a large impact with just a little bit of paint.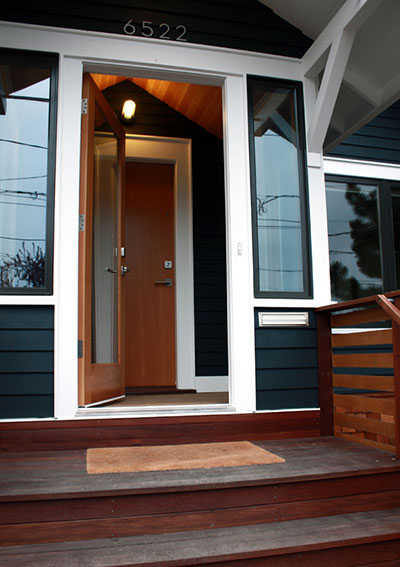 When Lauren and Kyle Zerbey bought their cute 1920's home, it didn't have any porch space. So the couple ripped it out and added it! We love the small space just big enough to hang out in.
15
A Nest for All Seasons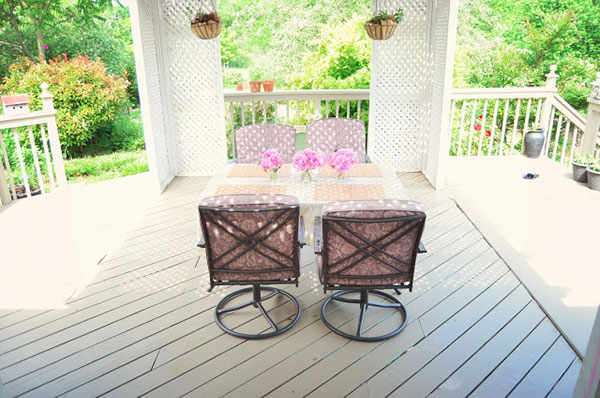 A Nest for All Seasons blogger revealed her porch makeover starting with the deck up. Serene and blissful, this simple patio is the perfect blend for a relaxing summer's luncheon.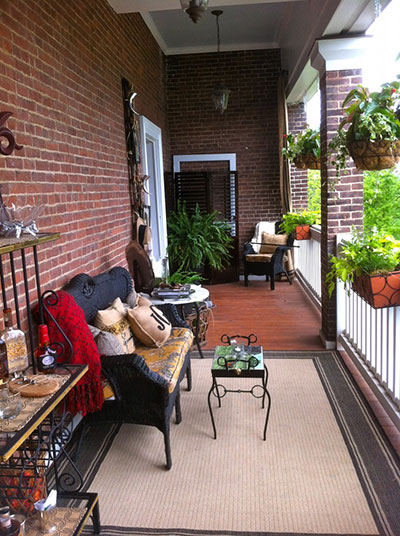 Janette at The 2 Seasons captured this lovely porch designed by a friend. With an outdoor rug and lush plants, this red brick porch is as cozy as a living room.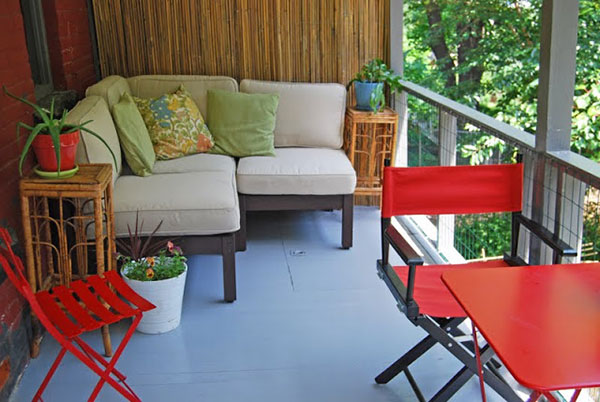 Holyoke Home blogger created a patio sanctuary starting with this cozy looking corner chair. Adding in a few red accents and a bamboo backdrop, this patio is certainly inviting.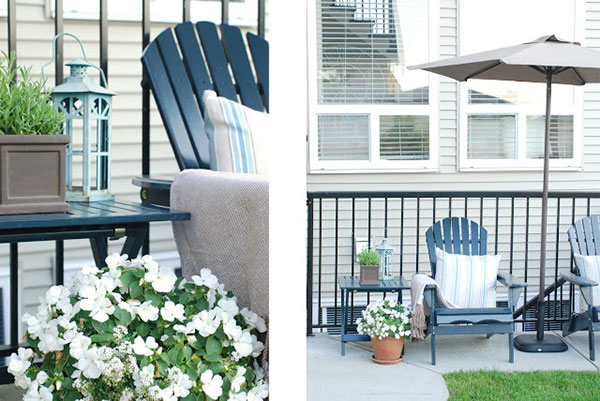 Ashli at Mini Manor Blog show's us how good looking a simple porch can be. With a few plastic chairs, throw pillows, and a pretty flower arrangement this patio is easy to re-create in your own home.
More summer decorating ideas
Summer decor guide for kitchens
Summer decor guide for bathrooms
Summer decor guide for bedrooms
Summer decor guide for living spaces