10 Budget-friendly fall decorating ideas
Welcome to Decorating Diva, where every week we share fresh, fun ways to update your home and spice up your living space! A new season doesn't always have to mean spending a ton to switch up your space. In fact, it's easier than you think to find stylish seasonal pieces on a budget. We've sourced some affordable yet covetable home accents that make a great way to welcome fall.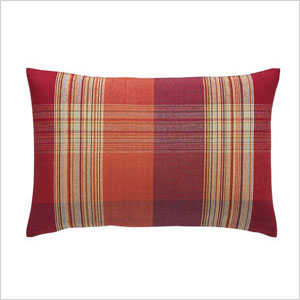 Plaid pillow
A simple but effective way to update your space for a new season is to add colorful pillows. Any neutral chair or couch will get a fun, fall-ready boost with this handwoven plaid pillow in shades perfect for the onset of cooler weather — reds, pinks, russets and cream (crateandbarrel.com, $30).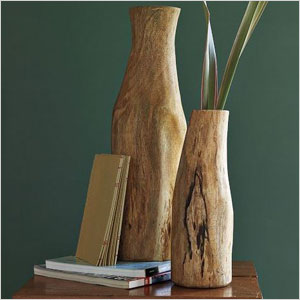 Log vases
There's something fitting about accessories with a nod to nature that seem perfect for fall. That's why we were instantly smitten with these free-form log vases made from mango wood (westelm.com, $19 to $29). Use these eye-catching accents to display branches or dried flowers.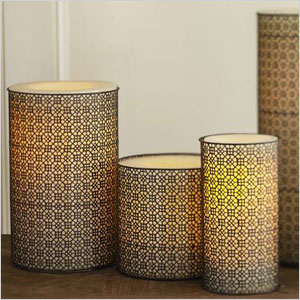 Candle sleeves
We love the subtly exotic flavor these Moroccan-inspired candle sleeves give a room (pottterybarn.com, $10 to $20). The ornate sleeves come in various sizes and would make a gorgeous grouping on a mantel or atop a dining table.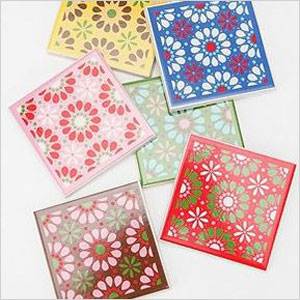 Floral tile coasters
Add a splash of bright color to any coffee table with the help of these boldly hued ceramic tile coasters (urbanoutfitters.com, $19 for six). The floral motifs will be a great reminder of warmer weather once fall is in full swing.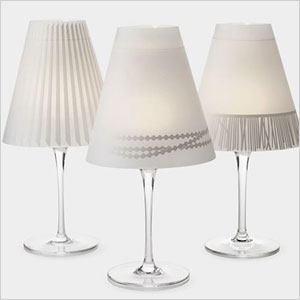 Wine glass lamp shades
Create a unique and elegant centerpiece for any fall dinner party by covering wine glasses with these miniature vellum shades (momastore.org, $16). Simply pop a tea light into the wine glass, add the shade, and you have a gorgeous glow.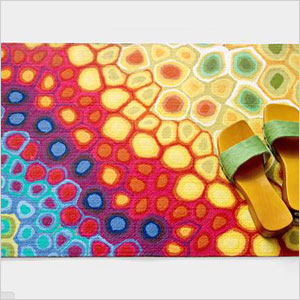 Floor mat
Instantly perk up your foyer by adding this vibrant floor mat awash with fall-ready hues (momastore.org, $45). Any neutral entrance (cream, gray, beige) can benefit from the get-noticed mat, which easily brightens things up.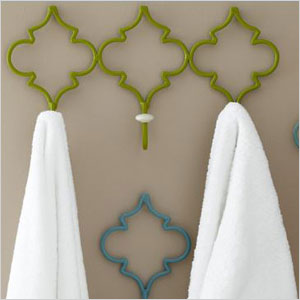 Chateau wall hooks
Start fall off on a more organized note by adding more hooks to your home. But not just any hooks — choose something with an impact. These lovely decorative hooks would make a stylish addition to any room, in particular an entryway or bathroom (garnethill.com, $20 to $48).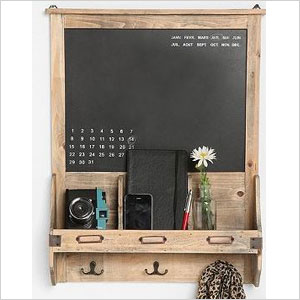 Reclaimed wood chalkboard
Fall is a busy time. Make sure you and anyone else in your home stays organized with a reclaimed wood chalkboard ideal for leaving notes (urbanoutfitters.com, $49). The stylish message center also comes with six hooks and three slots for holding chalk and other accessories.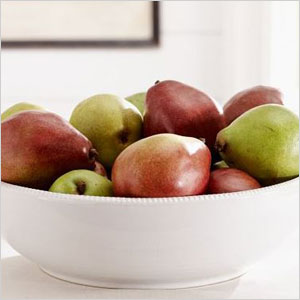 Simple serving bowl
A simple but elegant bowl filled with seasonal fruit on the counter is a perfect way to welcome fall. We have our eye on this white stoneware serving bowl handcrafted in Portugal (potterybarn.com, $35). The hand-applied ridging along the edge adds just the right amount of detailing.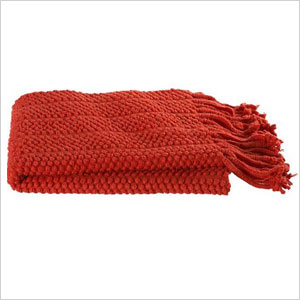 Throw
No list of fall-focused accessories would be complete without a cozy throw. Stay warm in style and add a pop of color to any chair or couch when you add this soft orange throw to your decor this season (crateandbarrel.com, $30).
More from Decorating Diva
Ways to save money on home decor
Top 5 home decorating don'ts
Gorgeous vases for your summer blooms