A Hilarious New Comedy!
Just in Time for Mother's Day, the Mother of All Road Trips Debuts on Blu-ray™ and DVD April 30, 2013!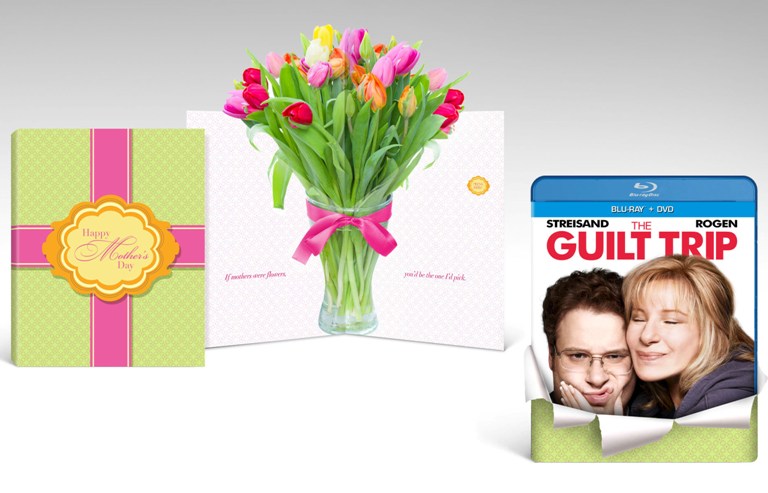 The hilarious and heartfelt story of one man's cross-country road trip with his mother, THE GUILT TRIP hits the road on Blu-ray, DVD, Digital Download and On Demand April 30! Screen legend Barbra Streisand and comic master Seth Rogen star in this heartwarming comedy.  As inventor Andy Brewster (Rogen) is about to embark on a road trip to sell his latest product, he feels compelled to invite his mother, Joyce (Streisand), along for the ride.  Across 3,000 miles of adventure and antics both Andy and Joyce discover that while they have their differences, they also have more in common than they ever realized.
Wrapped and ready copies of THE GUILT TRIP are avaliable exclusively at Target on April 30th! 
One lucky winner will receive a wrapped Blu-ray copy of THE GUILT TRIP as well as a relaxation spa gift basket including an arrary of popular Kiss my Face natural products. Two secondary winners will receive a wrapped Blu-ray copy of The Guilt Trip!
Give your mom the gift of Laughter by entering to win THE GUILT TRIP Mother's Day Giveaway!
Entries are unlimited.