Enter to win!
These books are sure to please and inspire any mother!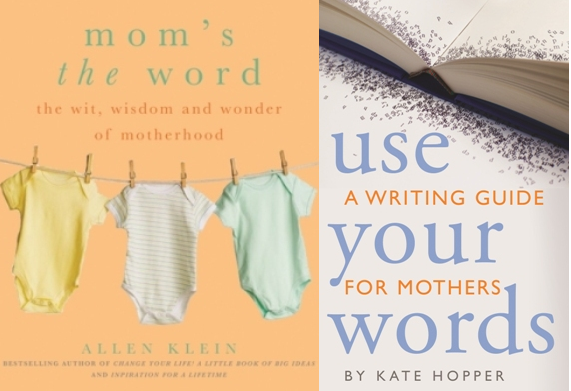 Five lucky winners will each receive a copy of Allen Klein's Mom's the Word and Kate Hopper's Use Your Words!
MOM'S THE WORD
Mother, Mom, Mommy, Ma, Mama---there are many ways to address the person who brought you into this world, and many ways to express who that person is and your relationship with her. That is exactly what Mom's the Word does. After all, if it's not one thing, it's your mother! 
 USE YOUR WORDS
Written by teacher and writer Kate Hopper, Use Your Words helps women find the heart of their writing, learn to use motherhood as a lens through which to write the world, and turn their motherhood stories into art. It is the first how-to guide for the Mommy Literati. 
 Enter now for your chance to win the Mother's Day Books Giveaway!