Put some "S"
in your party
With this summer's reboot of the Superman franchise, we expect many young lads will be running around in capes. But moms, have no fear! When your little guy asks for his turn to don the "S," use this blogger roundup to help you get started.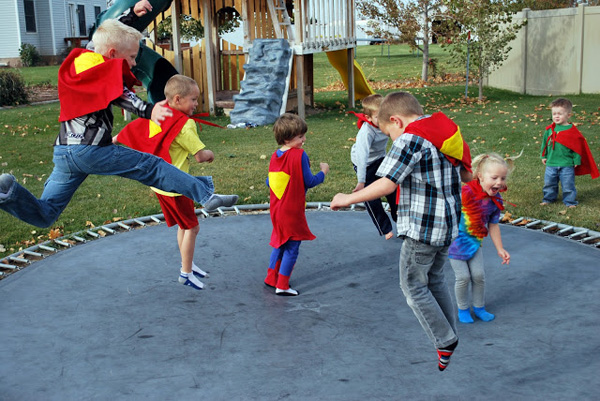 Larissa, from Just Another Day in Paradise, made capes for her little superheroes and let them "fly" out on the trampoline. While this option only works if you own a trampoline, moms may also consider renting an inflatable bouncy castle for the day.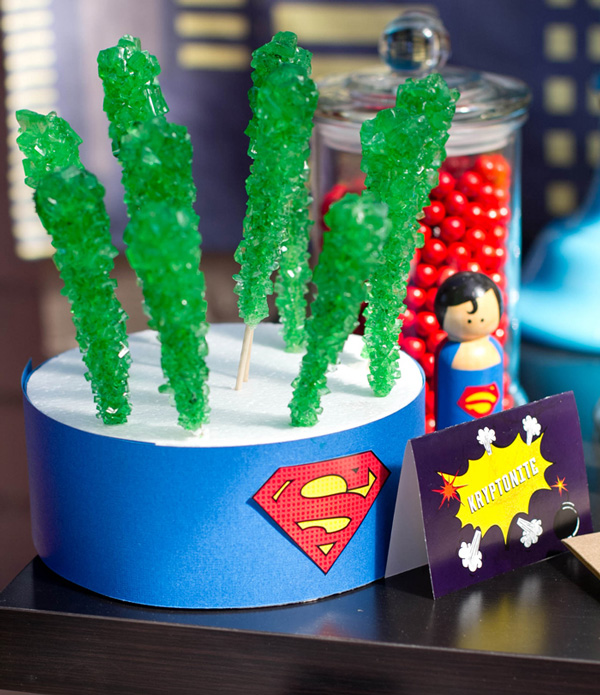 Sandra, from 3's A Party, wrapped a sphere of foam with colorful paper to create a simple display stand for the rock candy kryptonite. But don't worry — these little green rocks won't bring your super-party down. They're bound to be a hit!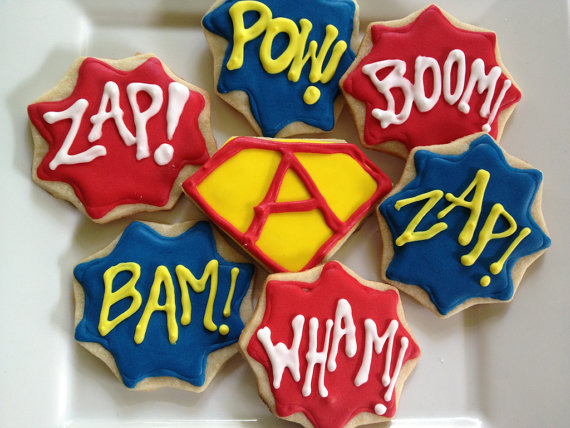 Chelsea, from Charming Treats 4 You, uses superhero onomatopoeias on her action-packed cookies. Use your favorite Superman action sounds to make these spectacular party treats. Just beware that tiny super-boys may spring into action with their "moving" cookies.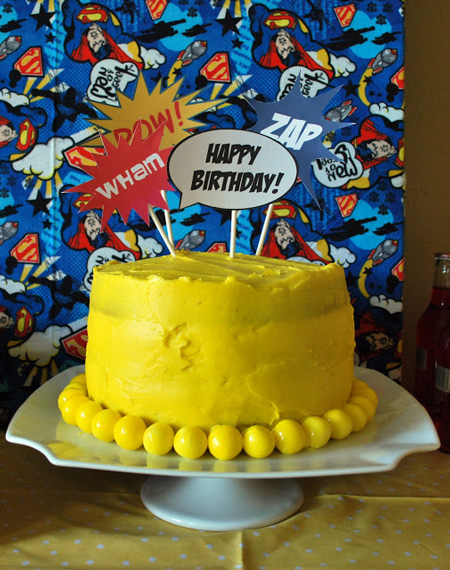 Not a fondant expert? No need to fear, your Superman cake is near. This yellow-tastic cake comes from Larissa at Just Another Day in Paradise. Frost your round cake and add gumballs (or lemon drops, as shown) and action sounds to the top. With a fabric Superman backdrop, your little hero will be bouncing in birthday bliss.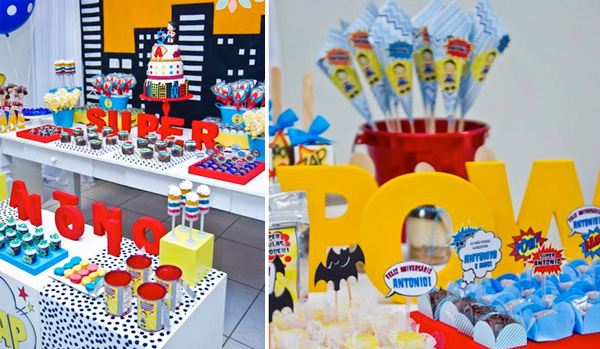 Get party guests buzzing and moms raving about these brightly decorated super treats. Astir and Alessandra from Pra Voce Festas Especiais turned their party display into a full-fledged treat fest when they decorated each treat to fit its superhero strength. With "S" covered cupcakes, Superman layered push pops and pow-filled popcorn balls, the birthday boy was decked out in Superman, inside and out!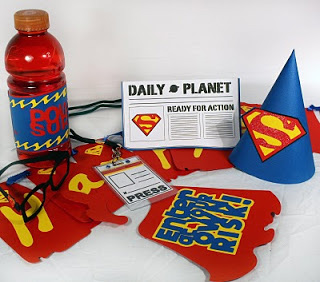 Let's not forget who Superman is without the suit. Make fun and super press passes for your Clark Kent in the making with these Daily Planet look-alikes from 1 Crafty Guy. Just don't forget to add Lois Lane badges for the little ladies of the party.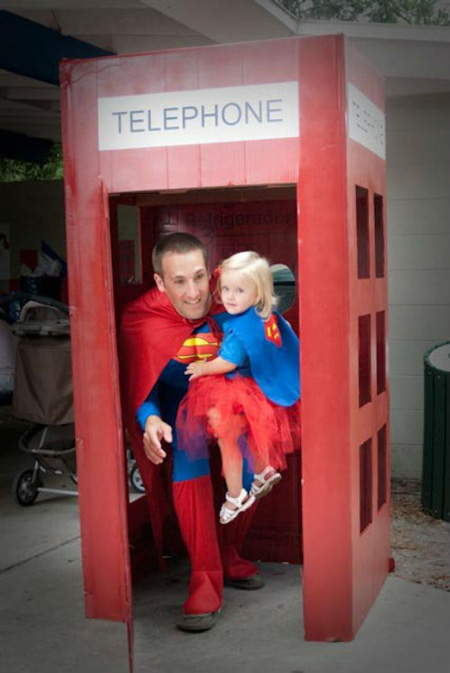 No Superman party is complete without a phone booth prop to change from ordinary to extraordinary. This refrigerator box turned photo booth comes from the team at Create My Event. And while the kiddos may love playing in this spectacular photo booth, beware of dads jumping in on the fun.
More super party ideas
Photo credit: Warner Bros.