DIY Father's Day
gifts he'll enjoy
Want to take a different approach to ordinary gifts for your dad?
After all, who says you have to purchase them in the store?
Feel inspired to create handmade Father's Day gifts he will enjoy.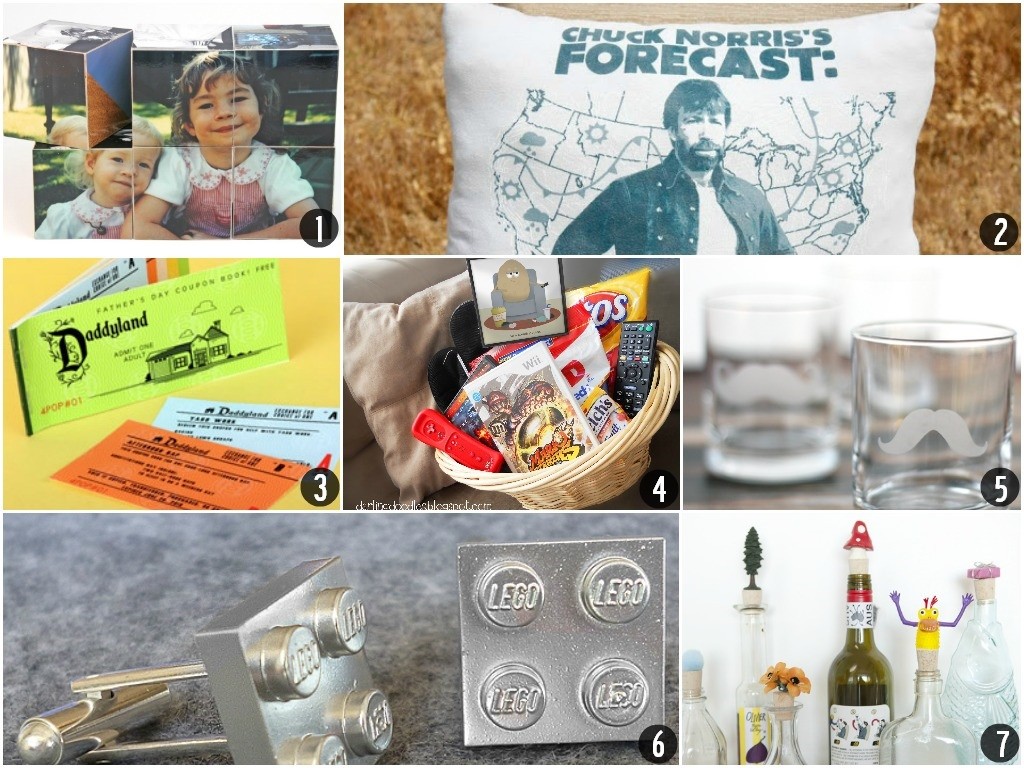 Our dads deserve the best, and sometimes that comes in the form of a handmade gift. Whether you are on a budget or looking to express a little creativity, handcrafted items are unique and one of a kind.
Below are some fun gift ideas your pops will look forward to opening. Who knows? You may have just as much fun making them!
1. Photo blocks
Take photos to the next level with a gift that will allow your dad to manually change each photo in a fun way. Seen on Stars & Sunshine, these DIY photo blocks also double as a puzzle for your father to put together.
2. T-shirt pillow
If your father has a favorite shirt he can no longer wear, turn it into a pillow he can use. T-shirt pillows like the one Disney designed on Ruffles & Stuff are a great way to repurpose old and worn items into something new and decorative.
3. Coupon book
This Father's Day, give your dad the gift of promises with a printable coupon book he can use for days to come. Disney Family has cute coupon inserts that range from help with the yard work to an uninterrupted afternoon nap.
4. Couch-potato gift set
It's no secret guys enjoy watching television and playing video games, so why not create a gift basket that incorporates both? Brie at Darling Doodles shows us how to create a couch-potato gift basket with all of the necessities for time in front of the television. Feel free to add his favorite snacks, a new pair of slippers and a video game or movie he has been eyeing.
5. Etched mustache glass
If you really want to wow your father, give him a set of etched glassware. Now it may sound difficult to make, but the folks at the No. 2 Pencil reveal how easy it is to use etching cream.
6. Lego cufflinks
Do you happen to have a few random Legos lying around your home? If so, you have the main material to craft up really cool cufflinks. Allison at Dream a Little Bigger has a super easy DIY Lego cufflink project that will add some flare to your father's blazers.
7. Cork bottle stopper
Turn old action figures and small toys into bottle stoppers your dad can use. This will not only find new uses for unwanted toys but also provide your number-one guy with a very unique bar accessory. The people over at ModCloth show us how to join these miscellaneous items with cork.
More on Father's Day
Heartfelt gifts for pop
Father's Day gift guide
Daddy deserves TLC too