Stamped spoon key ring
Supplies:
Silver-plated teaspoon or serving spoon
Set of stamping letters, sized 1/4 inch
Silver stamping block
Basic hammer
Small jump ring
Key ring
Hacksaw
Permanent marker (ultra-fine-point)
Instructions:
1
Start with a silver-plated spoon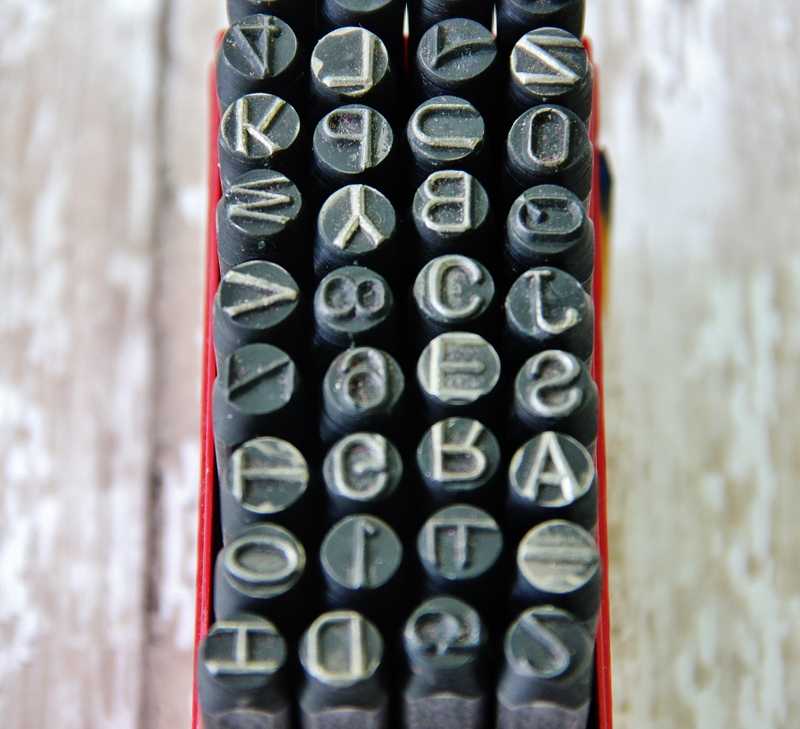 Silver-plated material is the easiest to stamp on. Try to choose a spoon without any visible cracks or blemishes.
2
Remove the head of the spoon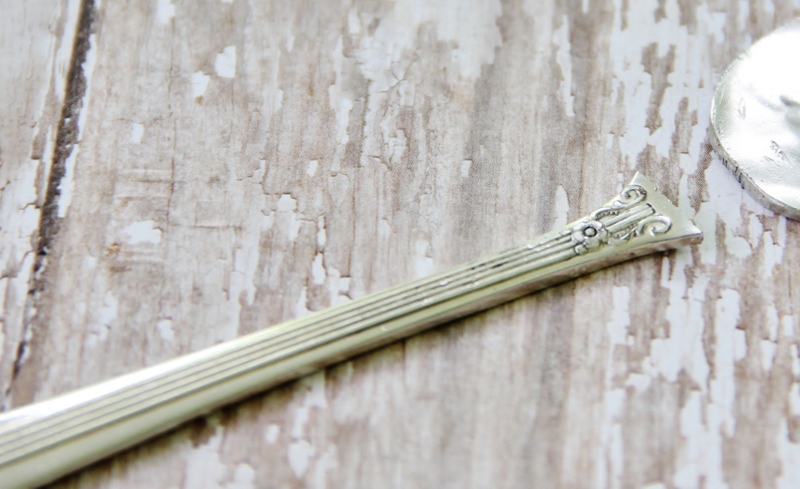 Saw off the handle of the spoon using a hacksaw. Use a metal file to file the rough edge at the base of the spoon top until completely smooth.
3
Flatten the spoon head and drill a hole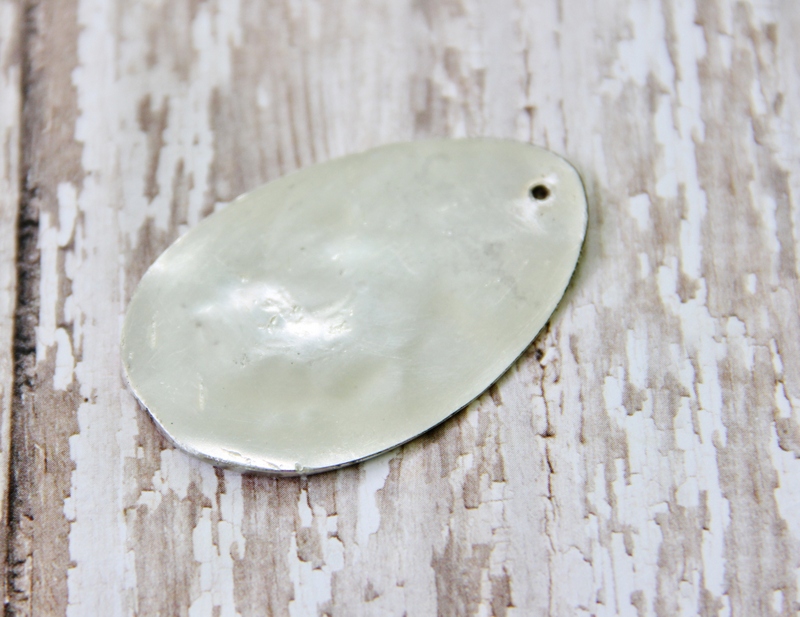 With a rubber mallet, flatten the head of the spoon. Then, using a metal drill bit, drill a hole at the top of the spoon. When done, it should resemble a teardrop shape. With a metal file, file around the hole until smooth.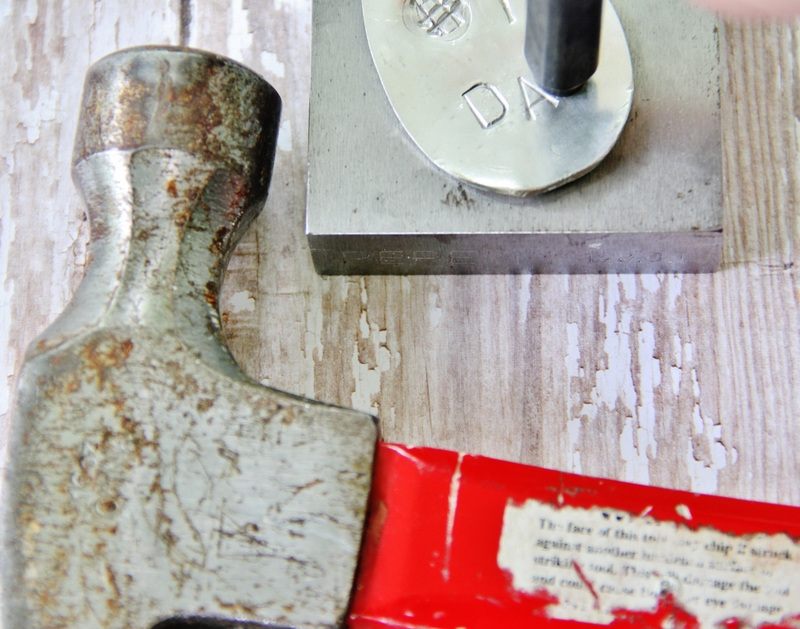 Place the spoon on a metal stamping block. Choose your message and start with the first letter. Hold the stamp in place and pound with a hammer several times until the letter makes an impression. Continue with each of the letters until you finish stamping the message. Don't worry if the letters aren't straight — it's the message that counts!
5
Fill in stamped impressions with a permanent marker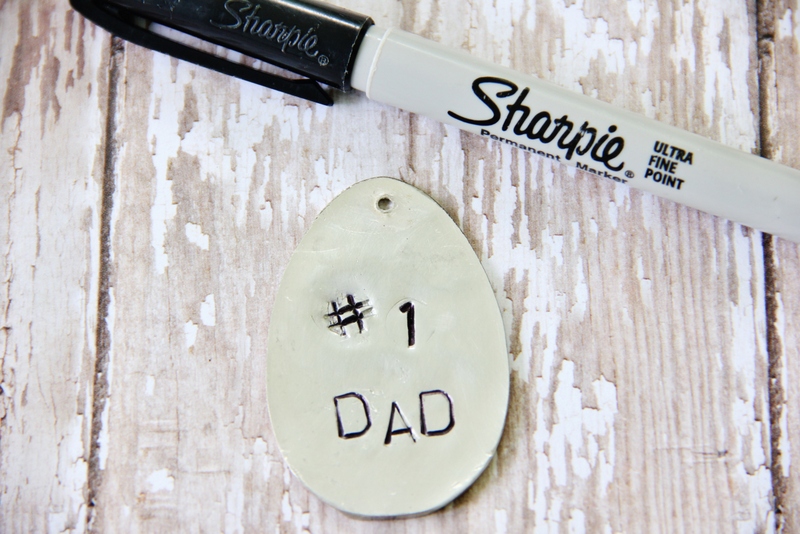 Trace the stamped letters with an ultra-fine-point permanent marker. Continue filling in all letters until your message is emphasized.
6
Add a jump ring and key chain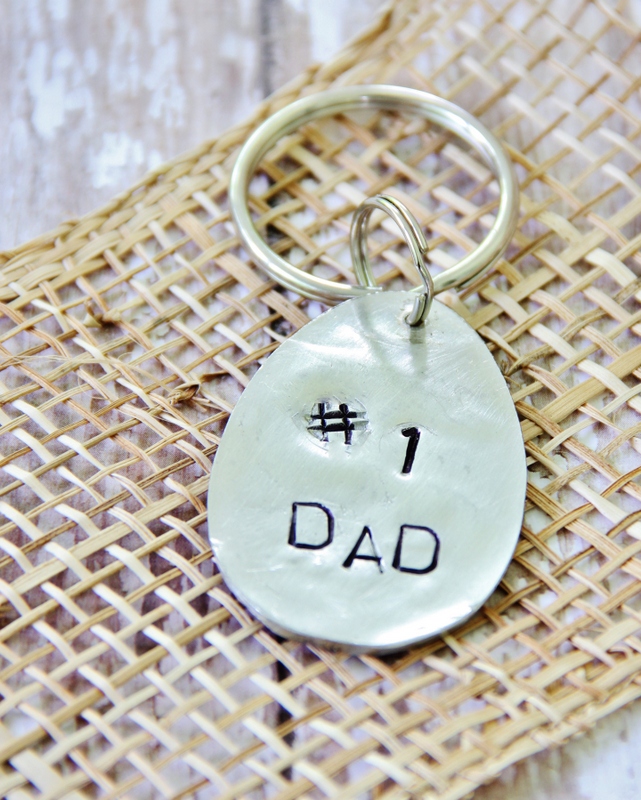 Add a smaller jump ring and a key chain.
That's it! It's just six easy steps from start to finish. Silver stamping might look overwhelming at first, but it is really simple once you get started. Finish the project by wrapping it in hand-stamped paper or create a homemade card with a special message just for Dad. What a great upcycle project for that special someone in your life.
More Father's Day ideas
Father's Day gift guide
Last minute Father's Day gifts for the eco-friendly dad
5 craft ideas for dad