Get Dad What He Wants For Father's Day
Just because you have an everyday dad doesn't mean he deserves an everyday gift for Father's Day. Get him something extraordinary this year — he deserves it!
High-tech trash can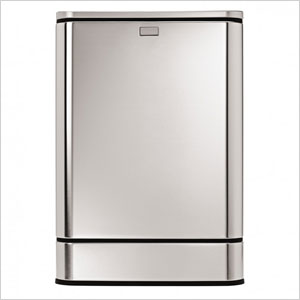 What man doesn't like high-tech toys? Give him the simplehuman 40-litre rectangular sensor can (simplehuman.com, $200). This may be a trash can, but it's a trash can that any man would be thrilled to have in his home. There are no levers or pedals — open this fancy bin just by waving a hand in front of a sensor. It's a smart can, too. It learns your habits and figures out when to open and how long to stay open. It's super handy for keeping food germs and grime off the lid, and it makes scraping dishes much easier. It comes with a removable, easy-clean inner bucket that keeps the liner hidden. It can run on a power cord, but to save your outlet, use six Duracell "C" batteries, instead. Can't you just picture your dad standing in front of it, waving his arms? We can!
More from SheKnows
Plan a Father's Day to remember
5 Fun things to do with Dad on Father's Day
Heartfelt gifts for dad