Supplies:
1 roll of white wrapping paper or drawing paper
Ruler
Black marker
Sketch pad and pencil
Tape

Instructions:
To make the backdrop, use white wrapping paper or a roll of drawing paper. Sketch a skyline on a piece of notebook paper first, so you have a guide to follow. Draw the city skyline with a pencil using a ruler to get straight lines. For added authenticity, incorporate the Daily Planet building in the drawing since that's where Superman's alter ego Clark Kent works. Trace over the drawing with a black marker and hang on a wall with tape.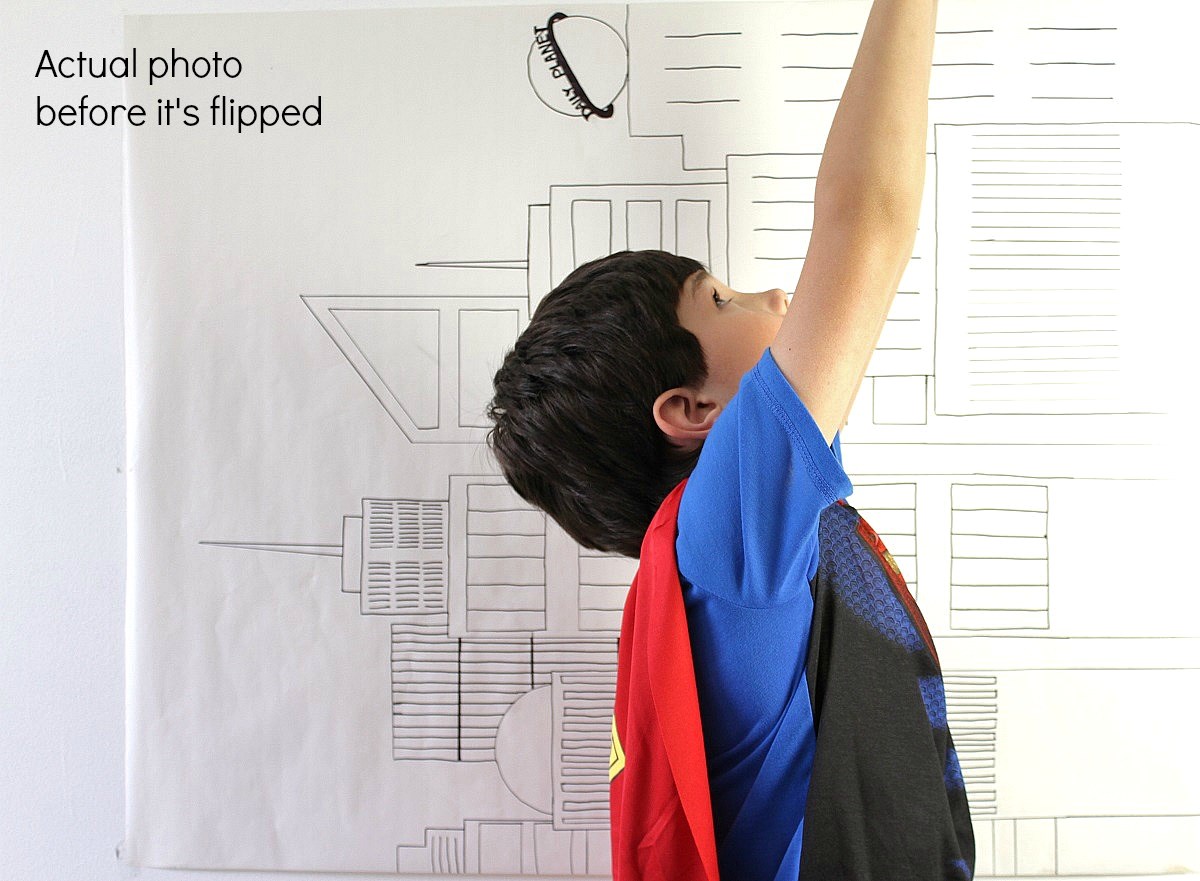 To get a flying effect in your photos, hang the backdrop on its side instead of up and down. Let the kids wear a cape, standing in front of the backdrop with their hands up over their head, and have them tilt their head to look up. Take the photo and turn the photo on its side (digitally) so it looks like the buildings are upright and the child is flying.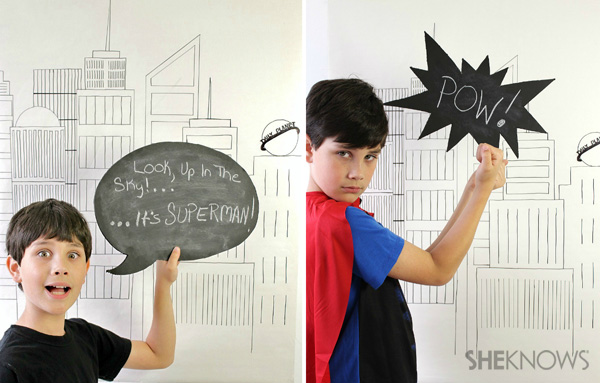 Photo credit: Warner Bros.
More super party ideas


Photo credit: Warner Bros.