Universal Appeal
Men can seem hard to shop for, but they really aren't. Provide your guy with a touch of style, laughter or practicality with these gift ideas that every man will appreciate.
1
S'well Bottles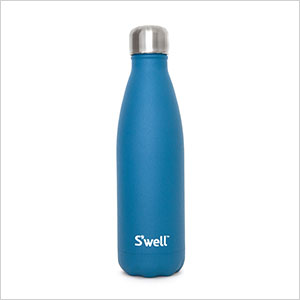 There are many benefits to purchasing a metal water bottle for Dad, from reducing his carbon footprint to preventing nasty chemicals from entering his body. But the S'well bottle isn't just like any other metal bottle on the market. It's a little pricey, but this attractive option will actually keep liquids piping hot for 12 hours and cold for up to 24 hours. Just think of the power wielded by a device that can keep the heat in a hot toddy all day long! Available from S'well for $35.
2
Urban Armor Gear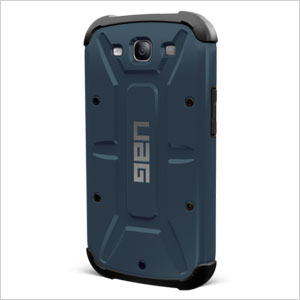 All smartphone and tablet users should have protective cases for their technology. Unfortunately, many protective cases interfere with the functionality of the device. Enter Urban Armor Gear for Apple, Samsung and HTC products. These cases offer superior protection for the technology while ensuring that it remains entirely accessible for use, and they also look really cool. Available from Urban Armor Gear for $35.
3
Stio Men's Rounder
Blazer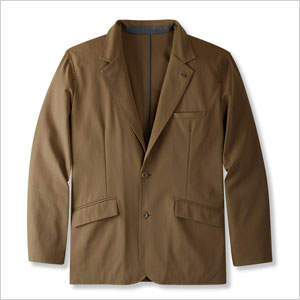 A man in a blazer is a sight to behold. A well-fitted blazer has a way of accentuating a man's shoulders and finishing his look with a touch of class that's both intriguing and casual. The Dos Equis Most Interesting Man in the World wears a blazer, so obviously, it's an important trend to notice. We like the Stio Men's Rounder Blazer because it resists wrinkles, spills and stains, meaning Dad will look great no matter what the kids throw at him. Available from Stio for $249.
4
Tiger Tail Rolling Muscle Massager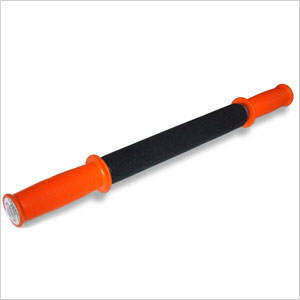 The man in your life might not feel secure enough in his masculinity to request a spa day, but that doesn't mean he wouldn't benefit from some tender, loving care. The Tiger Tail works like a massage therapist to roll painful knots out of the neck and back, without requiring professional hands as strong as steel. It's kind of like a foam roller, but it's stronger, simpler and more compact for easy daily use. Available from Tiger Tail, starting at $30.
5
Unique Vintage Pizza Cutter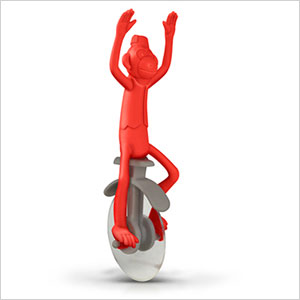 Call us nuts, but what man wouldn't like a pizza cutter that looks like a monkey riding a unicycle? It's functional, whimsical and clearly timeless. If this semi-practical/semi-gag gift doesn't resonate with you, the Unique Vintage website has other clever ideas for the unconventional dad. Available from Unique Vintage for $19.
6
Big Bobber Floating Cooler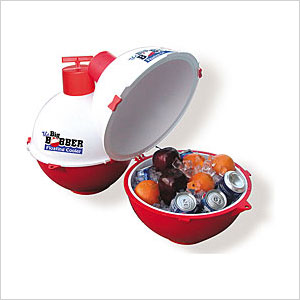 Floating down a river in an inner tube is an art. It requires a perfectly shaped tube for both comfort and stability — and obviously, it requires a cooler that looks like a fishing bobber to keep beer afloat, cool and readily accessible on a hot day. Available from Target for $30.
7
RA for Men Ultimate Method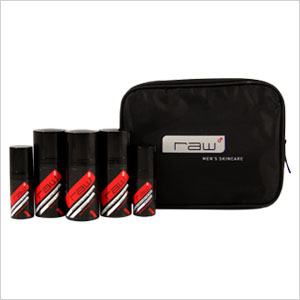 Thanks to the metrosexual movement, purchasing high-quality skin care products for your man is no longer seen as a slight to his masculinity. RA for Men has a skin care kit that takes the guesswork out of which products to purchase for optimal skin outcomes. Each kit contains five products that are formulated specifically for the issues men face with their skin. Bonus: Once your guy has his kit, your own Clinique lotions will no longer mysteriously disappear. Available from RA for Men for $82.
8
Beer of the Month
Club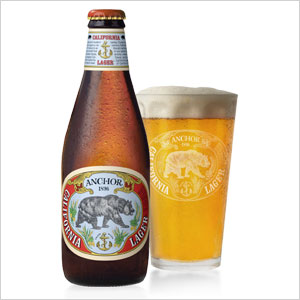 If your dad or husband is really into microbreweries or specialty beers, consider purchasing him a membership in the Beer of the Month Club. Each month for the length of his subscription, he will receive 12 bottles of specialty, hard-to-find microbrews delivered to his doorstep. Available from Beer of the Month Club for $102 and up.
On the other hand, if a subscription sounds like overkill, consider purchasing one or two six-packs of a specialty beer like Anchor California Lager.
More Father's Day gifts
All-star gifts for the all-star dad
5 Active adventures for the outdoorsy dad
Top 10 gifts for the techie dad