Superman party
We couldn't wait for the upcoming premier of the biggest movie of the year, Man of Steel! If you're counting down the days to June 14, as we are, then we invite you to join in with a supersized celebration at home. And, to make things simple, we've designed a printable party pack that throws some serious punches!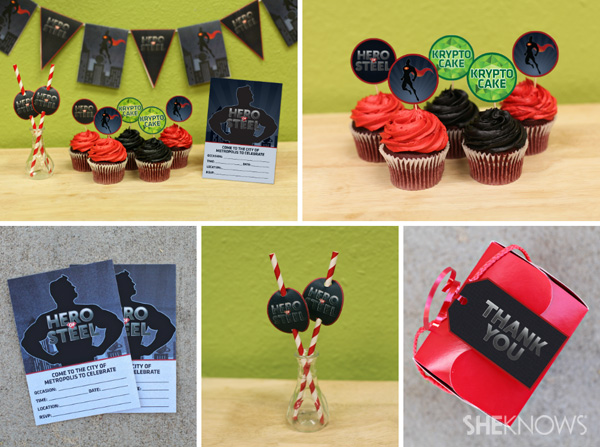 Leave the planning to us! We'll take care of all the details so that you can simply enjoy yourself. If you've got 15 minutes and a printer, then you've got everything you need to kick off your Man of Steel–inspired party.
Whether you're gathering with a group of friends or throwing a festive bash for the the kids, these simple touches will make your guests believe that you've gone all out.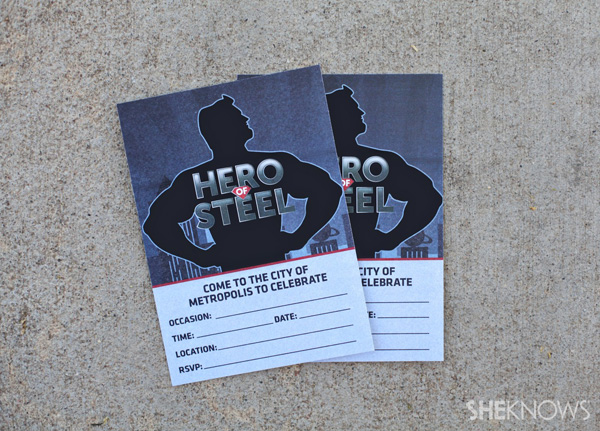 Get your superparty started off on the right foot by sending your guests this power-packed invitation. Just print it out, then fill in the details to tell your guests when to fly on over. With two designs available, you can even change it up!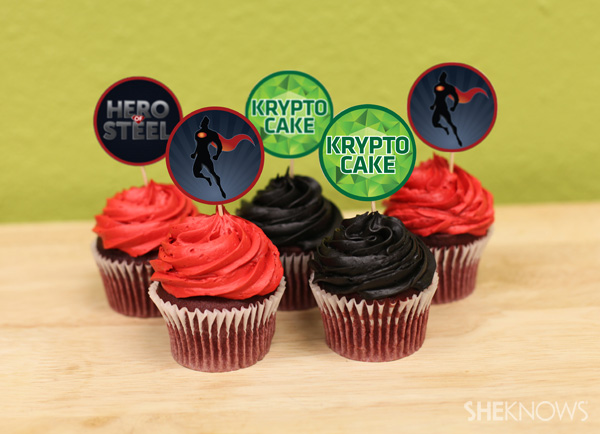 Forget the time and energy needed to bake fresh! Instead, hit up your local bakery for some vanilla cupcakes with red or blue frosting. Then click print. Tape these toppers to a few toothpicks and simply stick them on top for a perfectly catered look!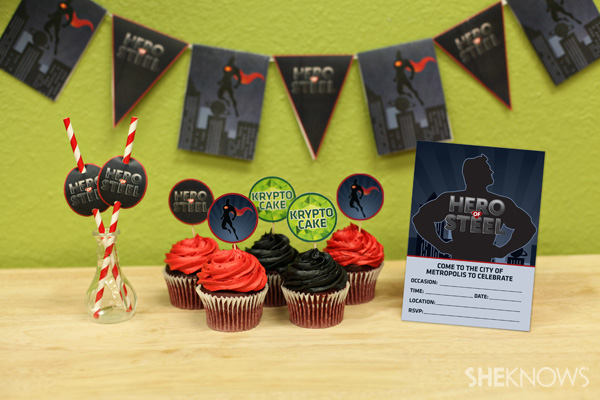 Don't have time to create a cityscape backdrop? That's OK! Just grab some string, then click print. Hang this banner above your food display or hang it over the entrance to let guests know where the party begins.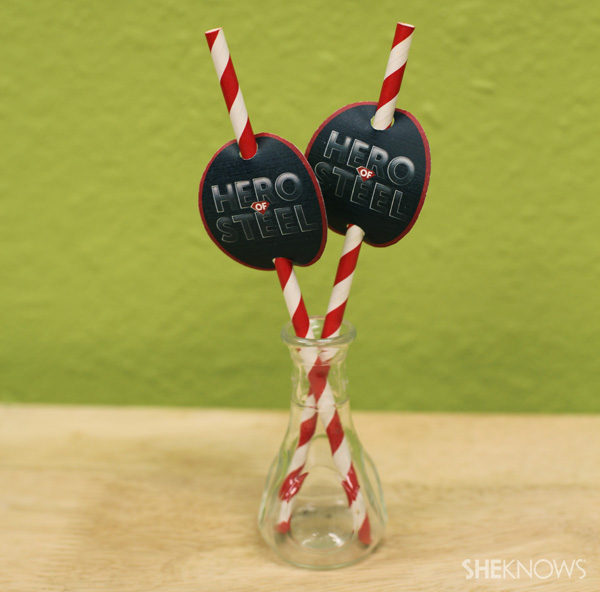 Remember, there's strength in numbers. It's a tiny trick the pros use to get a cohesive look. Grouping items together is a great way to make a statement, and adding tags to these colorful straws could not be any easier! Double it up, placing one group of straws on each side of your food display to add symmetry to your setup.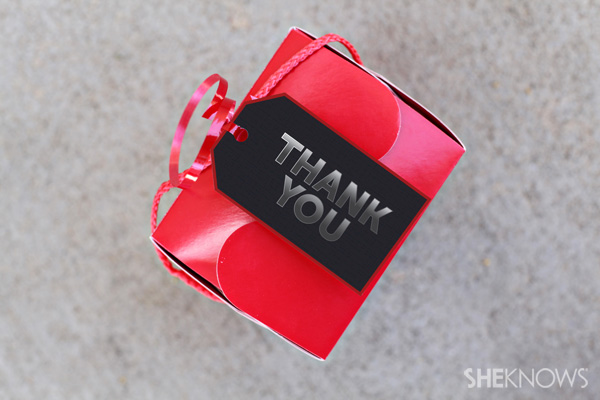 Don't let your guests walk out the door without saying, "Thank you for coming." Hand them a party favor as you say goodbye and top it off with these printable tags. Set up a small display table near the exit so that guests can grab them on their way home.
Print this party pack
More super party ideas