Dad's Crazy Advice!
In honor of Father's Day and all the love we have for our dads, we asked readers to share the craziest advice they've ever received from their main man!
(page 2 of 2)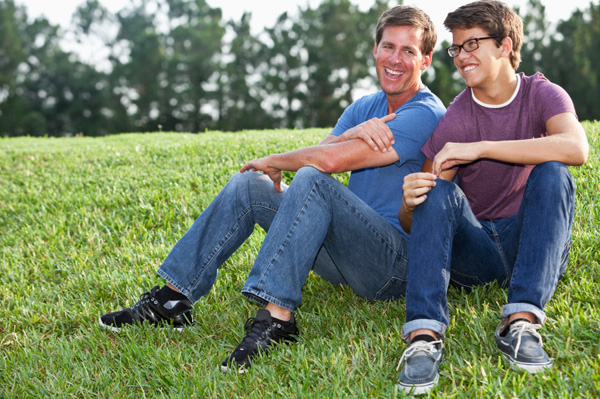 Craig shares…
Craig, president of CelebriDucks, credits his father for his success. His father's best advice was that any job worth doing is worth doing right!
Ashley shares…
As an adult this doesn't seem crazy, but as a teen, it was. My father believes that "rules are meant to be broken" and that "it's better to ask for forgiveness than permission." I always thought it was strange he was telling his teenage daughter to break rules and not ask for permission, but I was a goody two-shoes who never did anything. In fact, when I did something "wrong," he would congratulate me!
Sarah shares…
"Wear makeup to work — you never know if the right guy will walk in!"
Emily shares…
Not the craziest advice, but the best! "If you want something, ask for it."
Michelle shares…
"Do as I say, not as I do."
Angel shares…
My dad's best advice was to "enjoy every minute of life because it flies by." The craziest thing he's ever done was buy me a handgun when I graduated from college!
Erica shares…
My dad told me to find a job in the government when I graduated from high school.
And finally, a dad from Atlanta shares…
I told my five kids they'd have a better high school experience if they found a girlfriend or boyfriend in middle school rather than waiting until freshman year, when competition is tougher. By landing a good relationship early on, you're much more likely to be in the popular crowd and enjoy your high school experience. Much to my dismay, none of my kids took my advice!
Tell us
What's the craziest advice your dad has ever given you? Share in the comments below!
More on Father's Day
Father's Day crafts for kids
Father's Day gift guide
Dad's love baseball on Father's Day