Words of wisdom
Most of us spent our younger years scoffing at our mom's advice and, in many cases, completely rejecting her wise words in favor of doing the exact opposite of what she recommended. However, as we age we realize our mother's wisdom was not only accurate, but it actually shaped who we are today.

We asked real women to share the best lessons their moms taught them over the years. While each woman had a different story to share, the common theme is that the lessons we learned from our mothers carry us through adulthood and contribute to who we are as people and the way we mother our own children.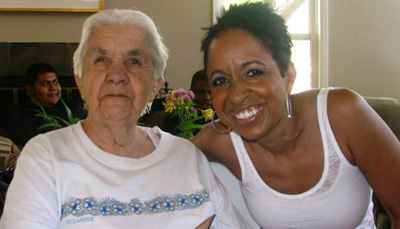 My mom and I didn't have the kind of relationship that most moms and daughters have. We never had a shopping day, a luncheon or a deep conversation. She had a life filled with tragedy and pain, so by the time I came along she had pretty much detached herself from everyone around her, but she still rose each morning and did the things expected of her without a complaint. She never asked for anything or expected anything. She loved and forgave people that most of us would have had difficulty loving and forgiving. She respected the earth, believed in giving and caring for others and never lost her faith. She was a humble and meek woman who I was blessed to have in my life. Unfortunately, she may have left this earth thinking she left me with nothing, but she has made me who I am today. I am a spiritual woman who loves each day that I'm blessed with. I believe in the simple things that life has to offer, and I believe we are all put on this earth to give back. She made me see and understand that there is always someone going through something worse than what I'm going through. She never defended herself or voiced her opinion — this taught me to stand up for myself and for what I believe is right. But most of all, she was a survivor. I'm thankful and blessed she was a part of my life.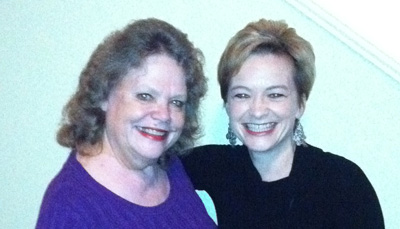 I can think of numerous lessons my sweet mom has shared with me over the years. "Never leave the house without lipstick... you never know who you might see." Great advice on the surface, of course. But the greatest advice Mom ever gave me came when I became a mom myself. My precious mom spent the first week at home with us when we brought our beautiful baby daughter home, and as Mom got ready to pack up and go back home to Dad, I looked at her and asked, "How will I know if I'm doing this right?" My mom hugged me and said, "Oh sweetie. You will second guess every decision, every move you ever make as a mom. Just hold her, let her know she is loved and always, always trust your gut. Never apologize for doing what you think is right and what is best for her. You can always apologize to someone for offending them, but you can never apologize to your child if she gets hurt because you didn't protect her." My mom told me to talk to my child and, as I talked to her, to allow time to listen — even as a baby, to let my daughter know that I listened to her cooing and making words. Now that my daughter is almost 13, I cherish those wise words from my mom — to listen to my daughter.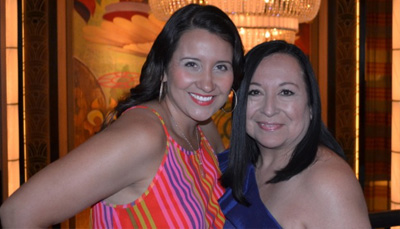 The greatest lesson I learned from my mom was the ability to dream big. As a single mother raising two daughters, she didn't have a lot of resources at her disposal, but she always encouraged us to set high goals for ourselves and passionately chase our dreams. One of her favorite quotes was "Shoot for the moon. Even if you miss, you'll land among the stars." Being pregnant with my first child, I'm much more appreciative of how this lesson has helped shape me into the adult I am today, and I hope to do the same for my daughter.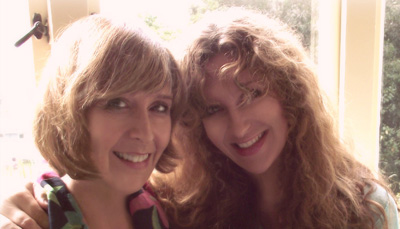 My mum wasn't ever one for mushy displays of affection, and so I often wondered how much she really loved me (as you do when you're a drama queen teen with a chip on her shoulder). My high school prom was about a week away and (knowing our financial situation to be rather precarious) I didn't even tell my parents about it, so imagine my surprise on the night of the event when my mum presented me with a handmade slinky black satin dress complete with a pink sash and my initials sewn in sequins and a prom ticket! I went to a friend's house in town, where a bunch of us got ready. We were catching rides to the ball, and a guy in my car asked me to ditch the prom and go to a party with him instead. Any other time I would have jumped at the offer (moral backbone of a slug!), and most of my friends were caving in preference to the party, but my mother had shown me her love in that dress and ticket, and even in my selfish immaturity I knew what that meant, so I went to the prom for her. I even danced a waltz with our principal! Growing up and becoming a parent myself, I have finally realized that this was my mother's love language — acts of service.
More for Mother's Day
Etsy Mother's Day gifts
Best living gift guide for your mom
Mother's Day gifts for the beauty buff