Bunny Napkin
Folding Tutorial
This step-by-step tutorial will show you how to fold adorable bunny napkins to energize your Easter table.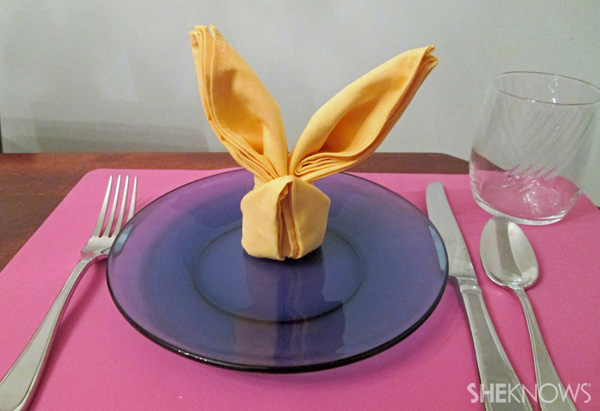 Dress up your Easter table the easy way by folding plain cloth napkins into bunnies. You'll need cotton or linen square napkins. The folding is easier with thin napkins rather than thick ones. You can use white, pink or any color napkins you like. Since our Easter table decor is yellow and pink, we use yellow napkins.
Fold the napkin in half and then in half again, forming a long rectangle.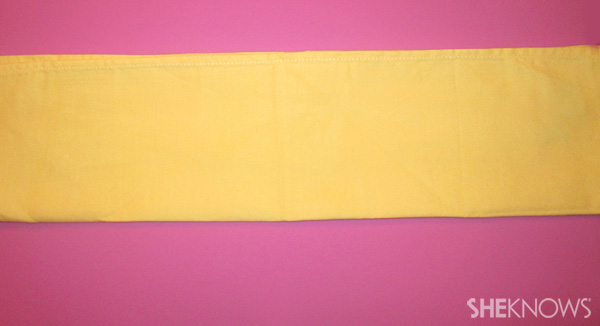 Fold the right and left sides down to meet in the center, forming a point at the top.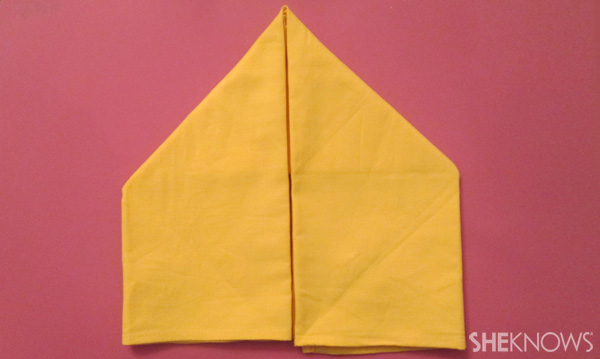 Fold the bottom corners up, also meeting at the center.
Fold in the side corners so that they meet in a point. Your napkin should now be in a kite-like shape.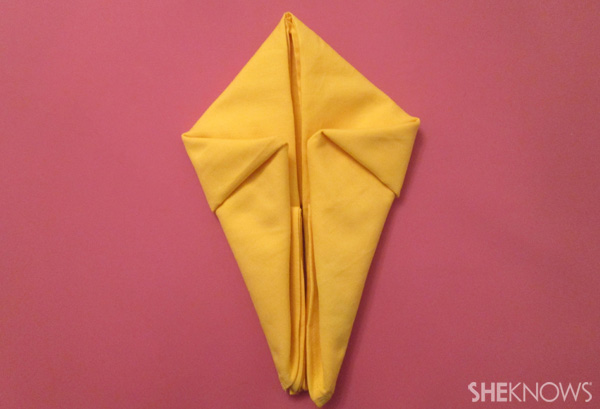 Very gently turn the napkin over and fold the top point downward.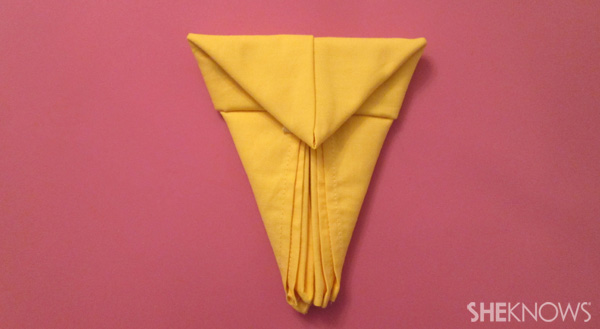 Gently turn the napkin back over.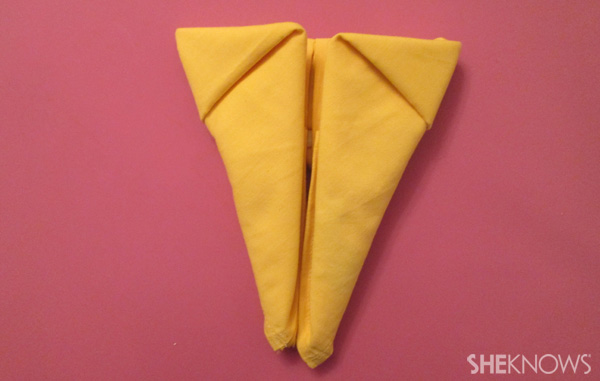 Roll the right side of the napkin over, a bit past the center point.
Fold the left side over and tuck it into the pocket on the right side.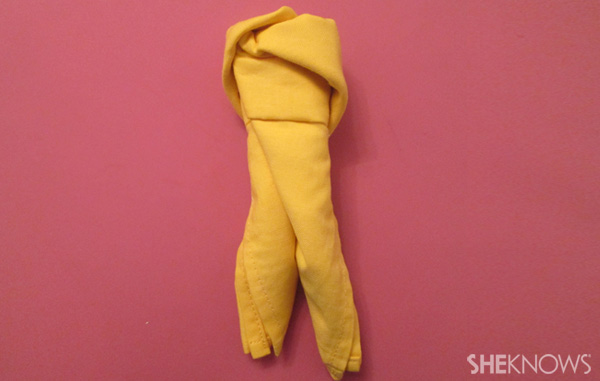 Stand your napkin bunny upright. You may need to adjust the bottom to form a base.
Fluff the bunny ears and position the napkin on your plate.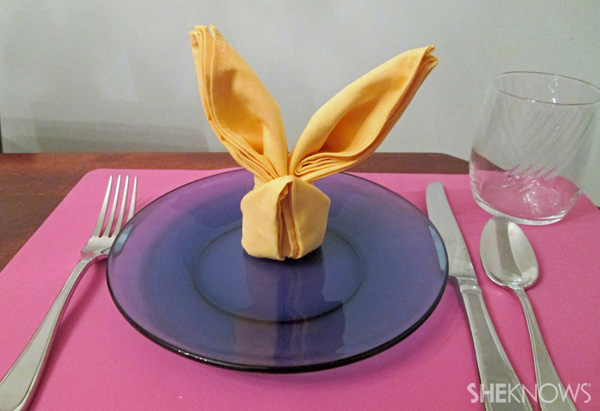 More about Easter
Pretty DIY Easter table setting ideas
Etsy roundup: Easter home decor
4 Easter baskets for adults