"I Like Long Walks Down The Red Carpet"
We love our celebrities and we hate to see them alone. This Valentine's Day, we thought he'd help them write the perfect "about me" to add to their online dating site profile.
Ever wonder what a certain celebrity's online dating profile might look like? We picked a few single stars and thought we'd take a stab at it.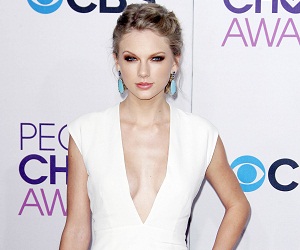 Taylor Swift (of course)
Wanted: Prince/Romeo/Knight-in-shining-armor for a princess on the run. I'm a complicated girl. I like pretty dresses that belong in fairytales, but I also wear sneakers unlike your current girlfriend who is probably wearing high heels. Want to know my soul? Just look into my non-prescription geek glasses and you'll see what's inside me: hope for a future with one guy who can give me everything I've ever seen in a romantic comedy. I don't have a type, really. I just want to be rescued. Meet me on my balcony? Don't let me dad scare you away!
---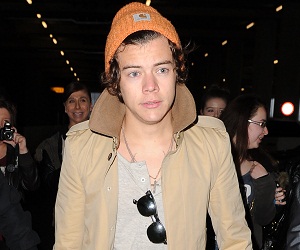 Harry Styles
I'm just a single chap looking to have fun. I like good girls that are preferably a little older than me. Maybe someone to hold my hand during my next tattoo? I enjoy hanging out on the beach and want someone who can enjoy a drama-free vacation on the sand while running her fingers through my curly hair. Afraid you're not beautiful enough for me? Then we definitely need to talk because that's what makes you beautiful! I'm all about girls who are too shy or self-depreciating to recognize their own great qualities, who need me to point them out for them.
---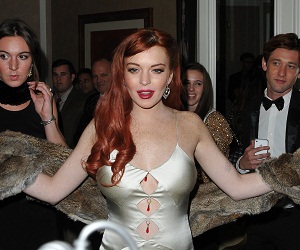 Lindsay Lohan
What's up? I'm Lindsay and I like to party. Dig a girl who can get down like a groupie without all the desperation? I'm your girl. Want someone who can flaunt a fur stole and red hair like a real-life Jessica Rabbit? Call me. Enjoy driving the getaway car for a bad girl? Grab a sharpie and I'll scrawl my number on your forearm. Want to know how to please me? Pay my bills, don't expect me to be at all reliable and never, ever show up without some blow. And, please. Whatever you do: Do not quote Mean Girls to me. So not interested in reliving that.
---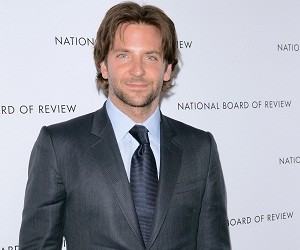 Bradley Cooper
Heeey laaaadies! Here's what you need to know about me? I've got blue eyes deeper than the ocean and look f***in' baller with a beard. True story: The only "type" I have is hot. If you're smokin', I'm interested. If you're just a 7 or 8, buy me some Jack and we'll see what we can do. Seriously, though. I'm a nice guy just looking to have fun. Keep in mind, though: I'm in a helluva lot of movies and I'm going to need to make out with a ton of super hot chicks. Can you handle it? If so, have your people call my people.
Images courtesy of WENN.com
More celebrity Valentines
Beware of the serial dater: John Mayer
Beware of the serial dater: Ryan Gosling
Beware of the serial dater: Jake Gyllenhaal