Inspire creativity and let your kids know they're loved with crayons straight from your heart! Preheat the oven to 350 degrees. Fill heart-shaped ovenproof molds with broken crayon pieces — with wrappers removed — and place them into the oven for five to seven minutes. Remove, cool, and repeat. Or, if you want to use a mold that can't go into the oven, simply remove crayon pieces from wrappers, melt them in a double boiler, pour the liquid into the mold, and cool.
Every kid loves the chance to call the shots, so go both handmade and personalized with a coupon book gift for kids. Include tickets for special treats your youngster would like, or put the power in your child's hands with coupons for special occasions such as:
A free pass on daily chores
Dinner menu of your child's choice
Movie night "tickets" with popcorn and snacks or more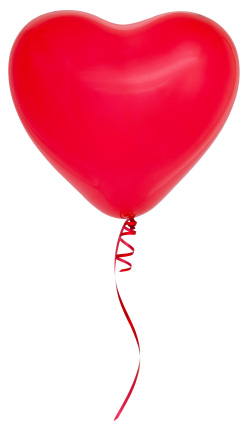 There's nothing more awesome than waking up to a room filled with balloons on Valentine's Day! Just before your kiddo wakes, fill his bedroom or other room with helium balloons, each with a note attached to the bottom of the string. List all of the things that make your child special, and he's sure to know how much he's loved with this unique gift.
There's nothing more original than a Valentine's Day card made by your own two hands, so gather up markers, glue and doilies to craft a special handmade card for your youngster. Make it more personalized with a photo of just the two of you and let her know why she's the love of your life.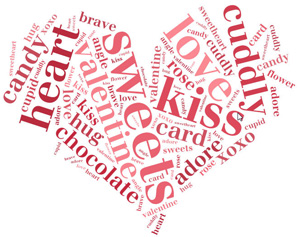 Whether you opt for Valentine's Day-themed terms like "love" or "cupid" or pick words that describe your little Valentine himself, with a few clicks of your mouse, a printer and a frame, you can let your youngster know how special he is with a gift for kids that lasts all year long. To create your Valentine's Day mosaic, check out popular word cloud art sites like:
6
Balloon filled with treats
Valentine's Day wouldn't be complete without sweet treats, especially when packed in a Valentine's Day pinata. Use a cut off top of a soda bottle as a funnel and fill latex balloons with her favorite candy and a sweet Valentine's message. Inflate them for a gift for kids that is bursting with love!
These six handmade Valentine's Day gifts for kids are sweet, but special cupid-inspired tokens don't always have to come in the form of surprises. The best gift you can give your kids is the gift of time, so whip up some heart-shaped cookies together, take a nature walk, and spend some special time with your youngsters to let them know they are your valentines all year long.
Read more Valentine's Day tips
Ways to say I love you to your child on Valentine's Day
Valentine's Day traditions to start with your children
Simple ways to make Valentine's Day special for the whole family