Host an amazing Easter celebration
Hosting Easter for your family and friends? We've got you covered with tips and tricks from top lifestyle experts.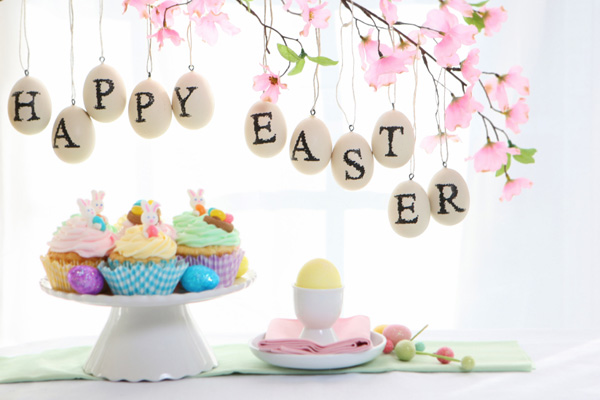 Easter is a fun holiday to host at home. With whimsical baby animals, fresh flowers and the feeling of spring in the air, there is plenty of inspiration for putting together a fabulous family-friendly bash. From what to serve to Easter activities, we've got tips to help you throw a great Easter celebration.
Be the hostess with the mostess
Keep calm and carry on
No one likes a harried host. One of the benefits of doing some pre-planning is that it makes the day-of more enjoyable not just for your guests, but for you too. "As a perpetual hostess I find that it's important to prep food in advance so you aren't standing around in the kitchen while your guests enjoy the egg hunt (or candy eating)," says Kris Schoels of the fabulous Young Married Chic and author of A Taste of Virginia Tech.
Slice and serve
Schoels recommends making food beforehand that can be kept in the fridge overnight and then sliced up for guests with little additional work.
She suggests making things like pork tenderloin, ham biscuits, quiche and salads for entertaining with ease.
Cocktail hour
The kids aren't the only ones who should get an Easter morning activity. Adults can enjoy brunch favorites like mimosas and Bloody Marys. Plus, Schoels says that if guests are involved in the entertaining aspect, then they are more likely to have a good time (while also giving you an extra hand).
An example of this is a champagne cocktail bar. "Set out different types of champagne and fun items to mix in — like peach nectar, orange juice, strawberries and raspberries," Schoels recommends. "Let your guests create their own and this takes the drink mixing/serving out of your hands."
Up next: DIY Easter party inspiration >>