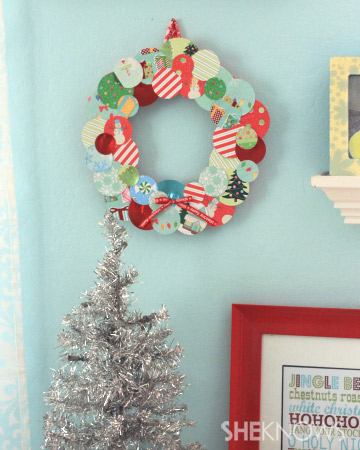 Easy and budget-friendly holiday wreath!
This wreath is great for using up scrap paper from your other holiday crafting, yet cheap enough to buy coordinating papers for the more OCD crafter, hand raised!
This holiday season our decor style is all about affordability! I love Christmas and decorating for the holidays, but with four children and a gaggle of nieces and nephews there isn't usually much left to splurge. This wreath comes in at just about $15, and even cheaper if you use a coupon for the Styrofoam wreath.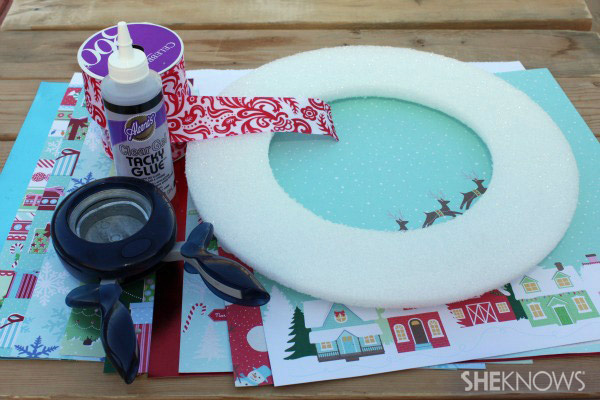 Supplies:
 1 (12-inch) Styrofoam half-sphere wreath
Approximately 6 yards wide ribbon (1-1/2 to 2-inches minimum)
Glue (tacky or hot glue gun)
Christmas-themed paper
A means of creating circles (paper punch, die-cutting machine, cups and scissors)
Instructions:
First, take the end of your ribbon and angle it on the back of the Styrofoam wreath.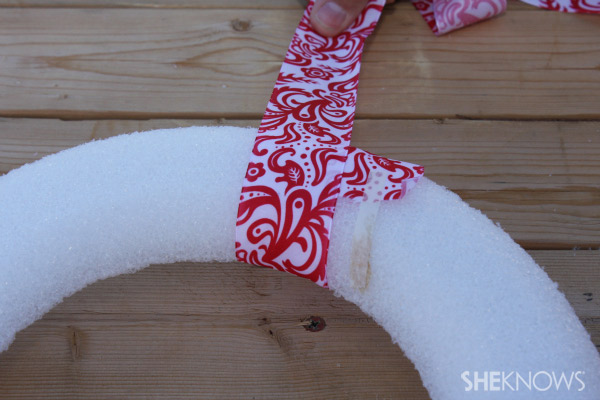 Continue tightly wrapping the ribbon around, overlapping as you go, until the wreath is wrapped.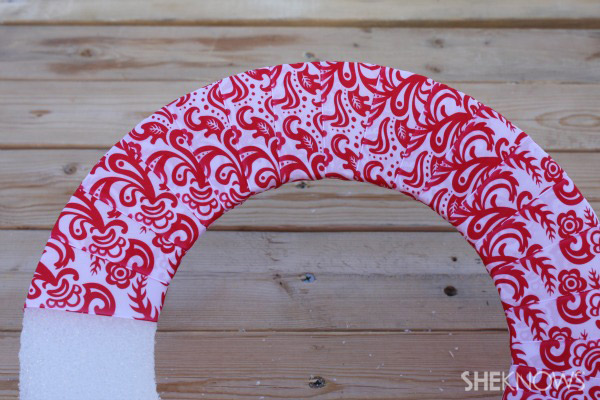 When you have reached the end, glue the end of the ribbon to the top of the wreath. This way, when you are placing the circles on you can conceal the end.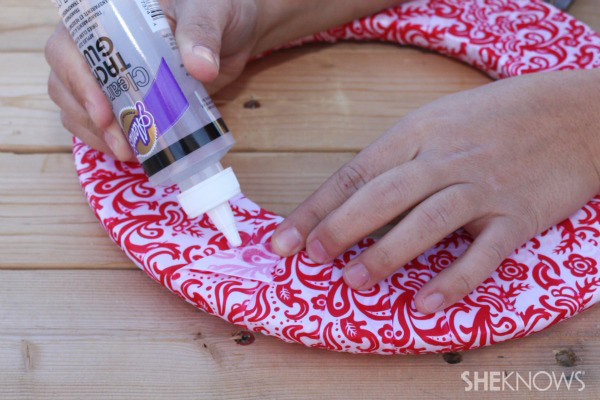 Using your tool of choice, cut circles of varying sizes out of the paper. For our wreath, we used 1-1/2, 2, 2-1/2 and 3-inch circles. You will cut 10 of each size. We used a combination of our paper punch and our Slihouette machine to cut the circles. If you do not have access to either of those, you could use cups of varying sizes to trace and then cut.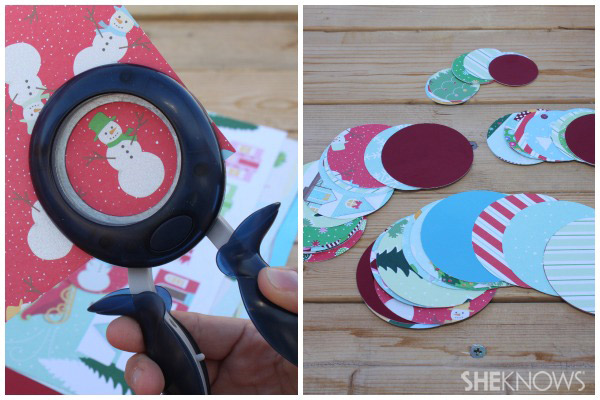 Beginning with your largest circle, zigzag them around your wreath. Use your glue to attach to the ribbon.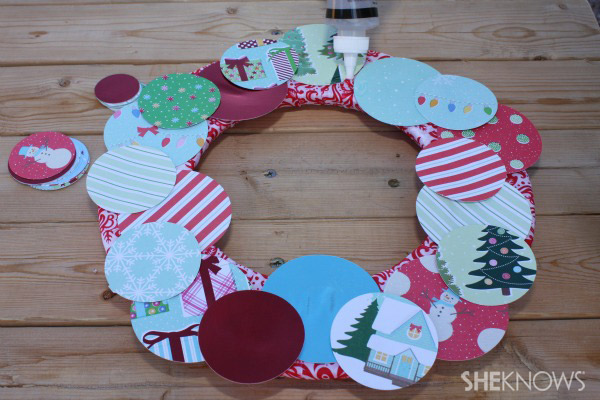 Then take your next largest circles and glue them, alternating between the larger circles.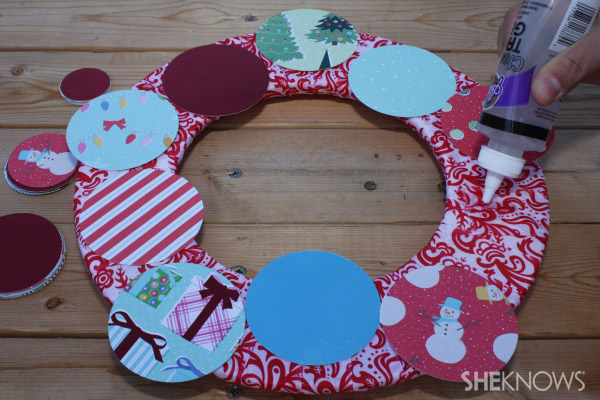 Take your second to smallest and again alternate and glue. This time aim to cover any gaps that are still showing ribbon.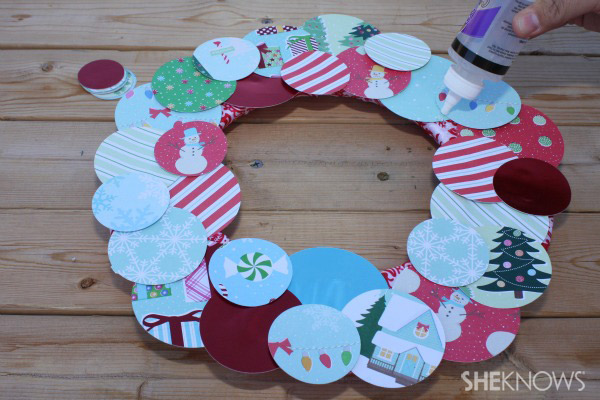 For your smallest circles, arrange them to create a more aesthetic look and glue down.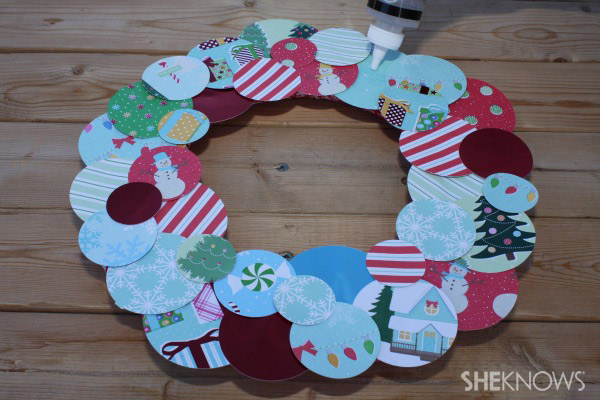 Take a small strip of ribbon, and create a loop.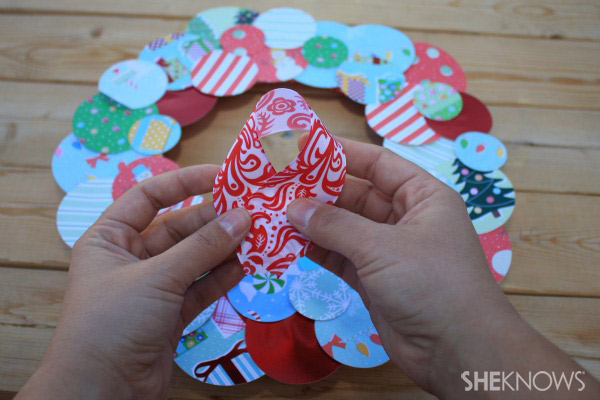 Glue the bottom layer to the back of the wreath and then glue the top layer for a secure hold. We chose to use hot glue for this step for a stronger (and quicker drying) hold.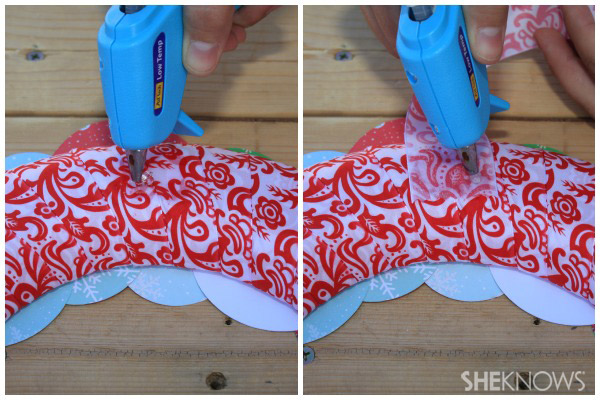 Final product
Adorn the wreath if desired. I like to keep things simple and went with a single thin bow. Hang and admire!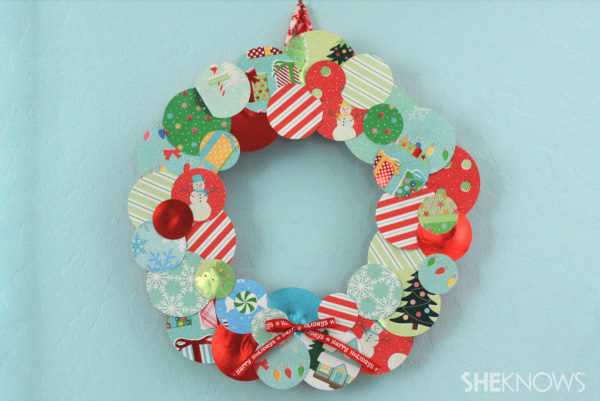 Merry Christmas and happy crafting!
More holiday crafts
DIY 12 Days of Christmas wreath
DIY candy mint Christmas tree
5 Unique holiday centerpiece ideas