Add Some Bubbly
To Your Bath
Surprise someone this year with some fun bath fizzies! Easy to make and fun to use, these are a perfect DIY gift for your friends or family.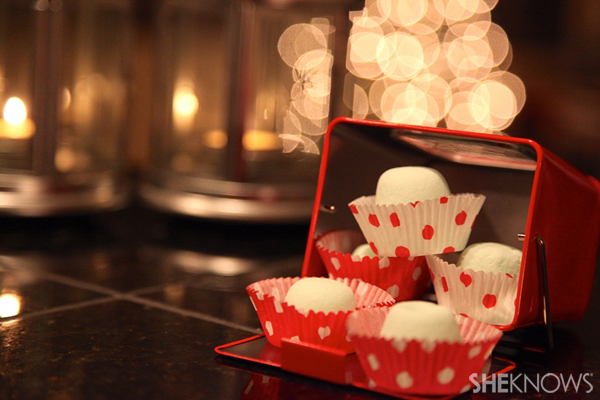 Homemade bath fizzies
If you are feeling the joy of crafting this year and want to try something new, these bath fizzies are the perfect addition to your DIY Christmas list. These fizzies are both affordable and adorable, and will fool any friend into thinking you spent a ton of time and money on them!
Makes 1 dozen (Use two per bath)
Supplies:
3/4 cup cornstarch
1 cup baking soda
1/2 cup citric acid (can be found in the canning section of any grocery store or online)
6 drops of food coloring
10 to 15 drops of an essential oil of your choice
Extras:
Small spray bottle
Silicone baking or candy mold (ice cube trays also work)
Sieve (like a flour sifter used for baking)
Cute packaging (jars, festive boxes, cute bags with ribbon, etc.)
Instructions:
1
Stir together citric acid, baking soda and cornstarch in a glass bowl.
2
Pass mixture through a fine sieve or a flour sifter.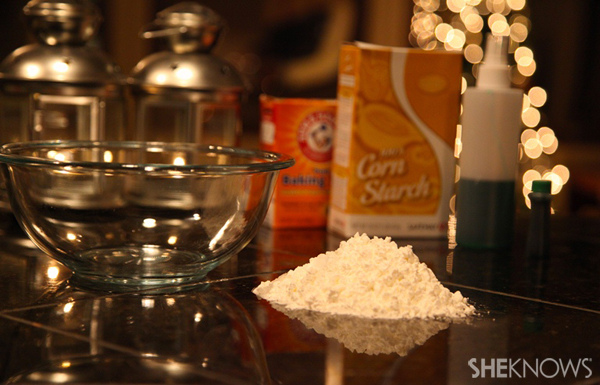 3
Fill spray bottle with water, and add food coloring.
4
Spritz mixture lightly (one to three sprays at a time) and stir. As you are slowly adding water, the mixture will also take on the coloring. This process will take time, so be patient and refrain from over-spraying. If the mixture starts to fizz, it is getting too wet.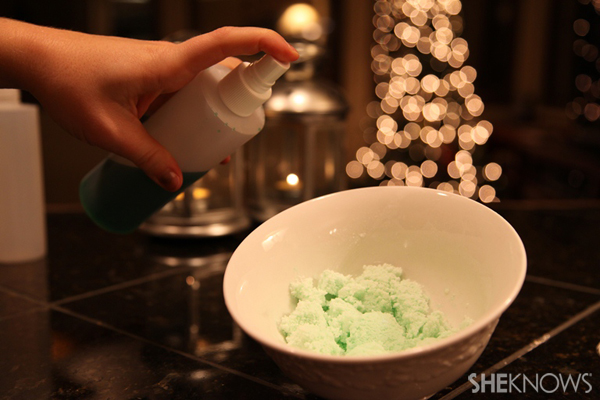 5
Add drops of oil. As soon as the mixture is packable in your hand, it is ready for the mold. It will look and feel fairly dry at this point. If your mixture fizzes out of the mold, you know the mixture got too wet and you will need to begin the spritzing process again.
6
Spoon into mold, packing firmly.
7
Let dry at room temperature for two hours.
8
Pop out of mold gently.
9
Transfer to cute packaging of your choice!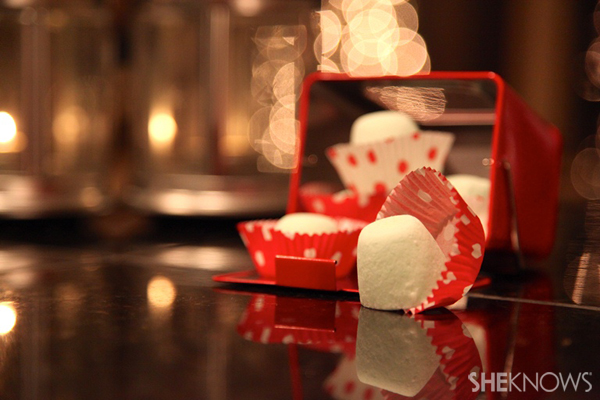 Tip
If you want to have multiple scents and colors, simply divide the mixture into separate containers and spray with the colors you want.
For more holiday DIY fun
DIY 12-Days-of-Christmas wreath
Dazzling DIY Christmas tablescapes
How to make homemade Christmas cards
Photo credit: Chris Moriarity