A white Christmas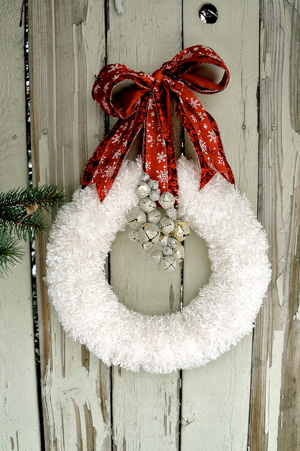 This fluffy white wreath, from Etsy shop The Chic-Adee Shop, instantly invokes images of snow fights, cold days and evenings spent by the fire. The white color and silver bells make it elegant, but the fuzzy texture adds a fun flair to the wreath. It would look beautiful hanging on your door all through the winter, even after the holiday season is long gone.
Ho Ho Ho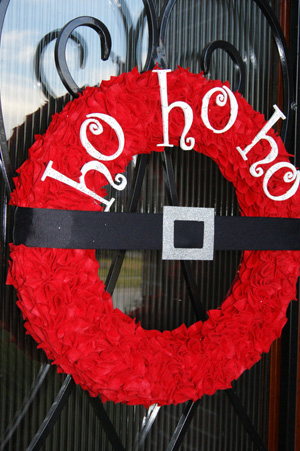 This Santa wreath, from Hugs 'N Kisses Studio, is absolutely adorable. We love the whimsical feel and the bright pop of color. This wreath is sure to stand out in the neighborhood, and we have a feeling several people will ask where you got it! If you have children, they'll love this fun wreath. A wreath this jolly is sure to get everyone who enters your home into the holiday spirit.
Frosty the Snowman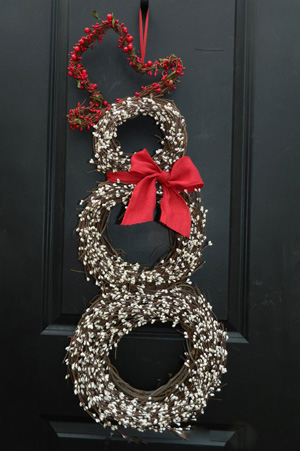 When a standard, circular wreath just won't do, you'll love this option! This snowman wreath, from Ever Blooming Originals, is clever and creative, yet still has a classic feel to it. This wreath is so cute, we have a feeling you may want to hang this one in the house so you can enjoy it even more. This wintry option is perfect for the winter season, not just the holidays.
Elegant poinsettias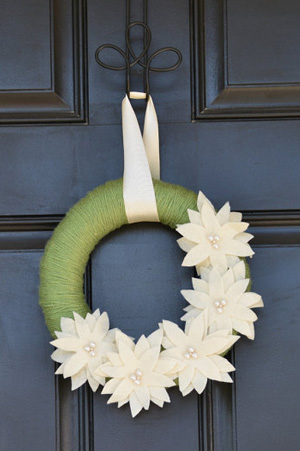 Poinsettias are the classic flower of the Christmas season. While the red version is likely what most people think of, we are loving the elegance of these white felt poinsettias on this green wreath. Shop owner Kut it Out Crafts has a huge selection of similar wreaths if you do want something with a big more color. She also makes wreaths with silk flowers that are equally as lovely!
More Etsy goodness
Etsy roundup: Aprons
Etsy roundup: Holiday clutches
Etsy roundup: Functional kitchen accessories