Delight The Diva In Your Life With These Finds
We all have that one friend in our lives who has done it all, seen it all and has it all. So what in the world do we buy this domestic diva for the upcoming holidays? Here are our latest and greatest finds to impress the flawless friend in your life.
You've been roaming the stores and surfing the internet for weeks determined to find the perfect gift for that friend who always seems to find the perfect everything for you. This year we are hoping to save you time and effort by shopping around for the most fabulous finds out there.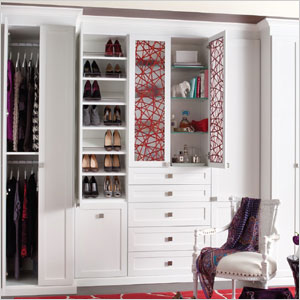 Closet organization system
OK, so your overly-organized friend has a pristine home and color-coded closets, but has she made it official? A treat like a gift certificate to California Closets may be the perfect gift to bring her awesome organizing to the next level. Gift certificates are available at CaliforniaClosets.com or their store near you.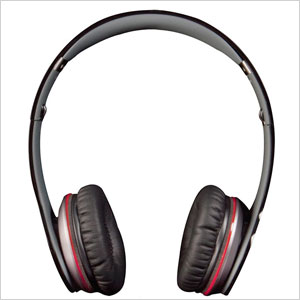 High-definition headphones
Keeping your home in perfect condition takes endless hours of washing, folding and recipe-following. Make all of these tasks easier to do by helping your multi-tasking friend block out the noise, answer calls and move to the music with the Beats by Dr. Dre Solo high-definition headphones. (Nordstrom, $200)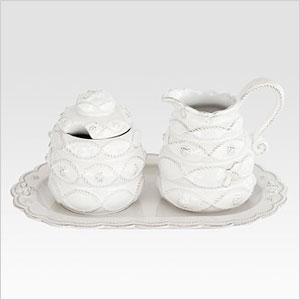 Elegant sugar and creamer set
The unique Beehive Sugar and Creamer Set from Juliska will delight any domestic diva. Everyone loves something unique that adds a touch of personality to their table, and this set does not disappoint. Whoever receives this gift will not fail to wow her guests at tea time. (Saks, $98)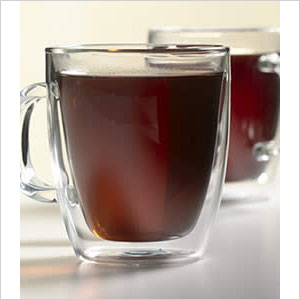 Insulated coffee mugs
When you're on your feet all day, it's easy to forget about that cup of coffee you poured two hours ago. These amazing mugs made by Bodum are insulated and able to keep your drinks piping hot or chilled just the way you like them. (Green Mountain Coffee, $30)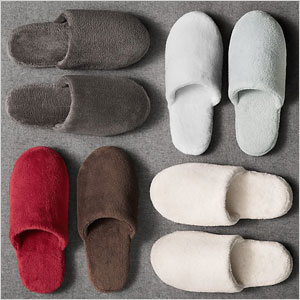 Luxury slippers
Unless she's shooting a movie, the non-stop cleaner in your life is probably not scrubbing the floors in her high heels. These luxury slippers are comfortable, warm and add a touch of luxury to your feet. (Restoration Hardware, $25)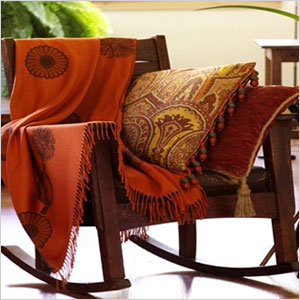 Gorgeous throw
Every domestic diva needs a fine linen... or 10. Give her the gift of a gorgeous Kyoto throw from Anichini that will leave her guests guessing where she found such a fabulous accent to her already divine decor. (Fine Linens, $140)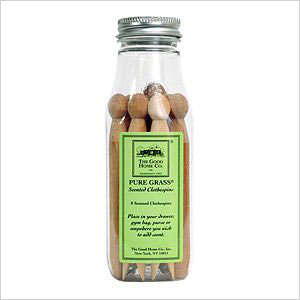 Scented clothespins
There may not be a way to make doing laundry fun, but you can add a touch of luxury to the process with these scented clothespins. Laundry will come out smelling like an assortment of different soothing smells — from beach days to lavender — when you gift these scented clothespins.  (Good Home Store, $12)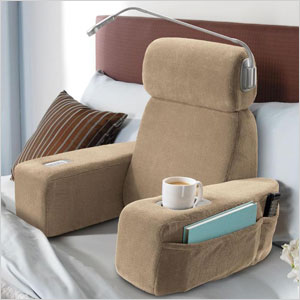 Massaging back rest
Give your non-stop friend something more to look forward to than just sitting still with a book in the evenings. This massaging bed rest from Brookstone offers an overhead light for reading, a place to hold books and magazines, a holder for coffee and even a massage while your gift recipient is leaning back to enjoy it all. (Brookstone, $100)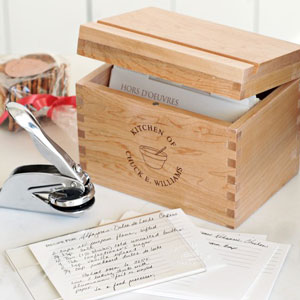 Personalized recipe gift set
Every happy hostess has her own fabulous stash of recipes, but those recipe cards might have endured a bit of wear-and-tear over the years. A personalized recipe gift set with embosser is the perfect way to help her customize her recipe files and add a touch of pizzazz to her already amazing recipe collection. (Williams-Sonoma, $70)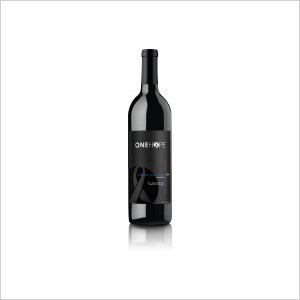 Wine club membership
Every incredible hostess has just the right selection of wine. Giving a wine club membership is the perfect way to make sure your savvy friend has what she needs all year long. Wrapping up a wine club membership to One Hope Wine will give your party-planning friend a fabulous choice of wines and the satisfaction of knowing that she's donating to charity with every bottle of wine opened. (One Hope Wine, $90)
More gift ideas
Beauty and style gifts for the eco-friendly friend
A-dork-able gifts for the gadget guru
Luxurious gifts for the big spender