Entertain The Kids!
Looking for gifts to keep any kid's interest? Look no further!
Sometimes it's difficult to find that special gift for the kids in your life. If you're looking for something they'll stay interested in throughout the year, check out this list of kid-tastic gift ideas!
HELO TC Assault
For the adventurous kid in your life (recommended for ages 14 and older), Griffin Technology makes the HELO TC Assault remote-control helicopter, equipped with six live-fire missiles. Control this helicopter from your iPhone, iPad, iPod Touch or Android device.
How to start the fun:
Plug the included Flight Deck module into the headphone jack of any iOS or Android device, download the HELO TC Assault app and users are ready to fly and attack from the sky
Flight Deck translates commands from phone into infrared signals that beam to the helicopter
App also provides features not available with other remote control helicopters, such as Auto Land
Fly in one of two ways, Touch Control (using a virtual joystick on the touchscreen display) or Tilt to Steer (tilting the Smartphone to maneuver the chopper)
The HELO TC Assault is for indoor use only. (Griffin Technology, $60)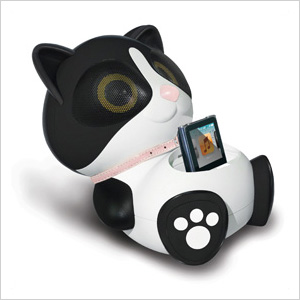 Electric Friends
If you're looking for something for the music lover, these have to be the cutest iPod and iPhone docking stations! Electronic Friends sound great, look cute and include touch controls and multiple input options for entertainment at home or on-the-go. Choose from four friends: Chew Chew the Dog, Sing Sing the Panda, Ki Ki the Cat and Kwack Kwack the Duck. These docking stations provide great room-filling sound and include both an AC adapter and four AA batteries. They are compatible with iPhone (4/4S, 3GS/3G), iPod Touch, iPod Classic and iPod Nano — 1st–6th generations. (Electric Freidns or Staples, $70)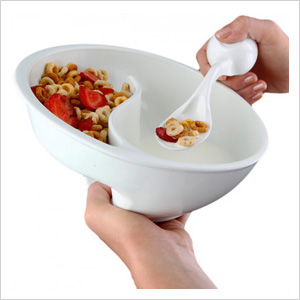 Obol, the original crispy bowl
Do you know any kid that isn't a cereal lover? There might be a few in the bunch who have a refined palate for cereal, and who like to keep theirs as crunchy as possible. Obol, the original crispy bowl, is a revolutionary bowl that's guaranteed to do that! The Obol features a unique design that separates the cereal from the milk until you're ready to put them together. Soggy cereal dilemma solved! You can also use this bowl to temporarily separate things like fruit and yogurt, cookies and milk or even soup and crackers. This bowl is available in six colors. (Brookstone, $20)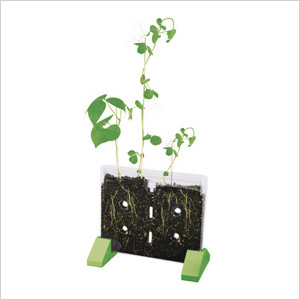 Educational Insights Sprout and Grow Window
Do you know a kid who is interested in finding out how your garden grows? The Educational Insights Sprout and Grow Window is the perfect gift for curious children. A large, transparent window planter will allow kids to watch roots of plants develop in soil. The Sprout and Grow Window includes packets of bean and pea seeds, nutrient-enriched Wonder Soil, a guide that will help put it together and journal pages to track observations. Intended for children ages 5–11. (Amazon, $20)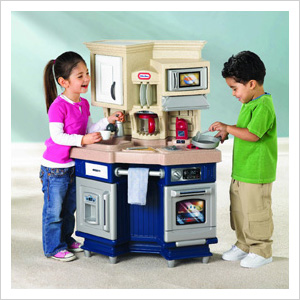 Little Tikes Super Chef Kitchen
Do you know an aspiring chef? Little Tikes Super Kitchen could be the perfect gift for those who love to help in the kitchen. This gourmet kitchen set couldn't be more realistic. It's stylish, modern and has just about everything a little chef could imagine. The kitchen comes with plates, pans, cups and more; the burner makes cooking sounds; and cabinet and refrigerator doors open and close. Bon appétit! (Amazon, $70)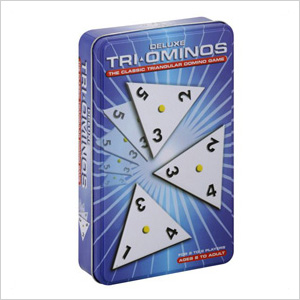 Tri-Ominos Deluxe Edition
Try this version of a classic domino game that takes shape as you go. With Tri-Ominos Deluxe Edition, like in the original game, players try to match a side of one of their Tri-Ominos to one that is already on the table to score. Create a bridge or lay down the last Tri-Omino that completes a hexagon and score bonus points! Tri-Ominos combines strategy, luck and challenges that the whole family can enjoy. You can play with 2–6 players, aged 8 to adult. What fun this game takes at every angle! (Amazon, $70)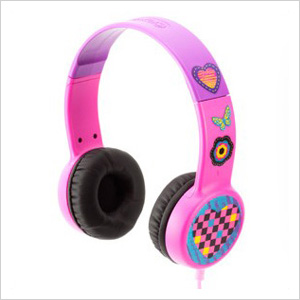 Crayola MyPhones
These headphones will deliver music to any kids' ears in a way that limits volume and keeps sound pressure down to levels recommended safe for young ears. Crayola MyPhones are fully adjustable, comfortably cushioned and conveniently kid-sized. Not only do these headphones make it easy to use with computers, handheld games and more, they are colorful and customizable! They're available in two color combinations: pink/purple and blue/green, and each set comes with 3 Crayola Fine Line Washable Markers and 3 sticker sheets to decorate the headphones in unique designs. Headphones are intended for use for kids aged 3 and older. (Griffin Technology, $25)
More gift guides
Educational toys for every age
Top electronics for kids
Interactive gifts for your toddler