Read Into What They Really Want
With the introduction of tablets and e-readers, it can make gift giving to those who love to read a bit more challenging. Of course if they don't already have an e-reader, that is the obvious choice. But if they do, think outside the box a bit and get creative with your gifts. We've rounded up some fun options to give to your favorite bookworms.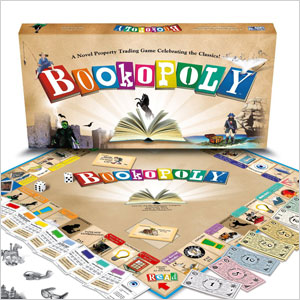 Fun and games
Surely the book lover in your life likes to do more than just read. Instead of getting him yet another book or Amazon gift card, consider the book-themed version of Monopoly, Bookopoly (Amazon $29). If trivia is more her style, Trivial Pursuit Book Lover's edition (Amazon $49) is a fun option guaranteed to get her book-loving brains excited. Of course there are also games based on specific series like Harry Potter that are fun for the whole book-loving family.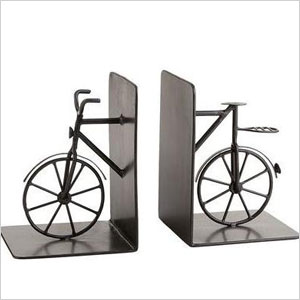 Stand up straight
If shelving is out of your budget, bookends are a fun option. Bookends come in a variety of styles including rocks, monograms, photo frames and of course, more abstract designs. You can surely find bookends that will not only be functional but that will fit your friend's or family member's personality or decor taste as well. We're loving these bicycle bookends. They are perfect for someone who also has a love of bikes or someone who just wants a bit of whimsy to add to their shelves. (Pier 1 Imports, $40)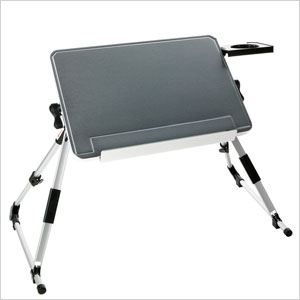 Read while you lounge
If your book-loving friend loves to read while lying in bed, this lightweight book desk will be a favorite new gadget. It comes complete with a cup holder and will hold laptops, tablets or notebooks in addition to books. It can also function as a desk making this gift incredibly functional. (Overstock, $58)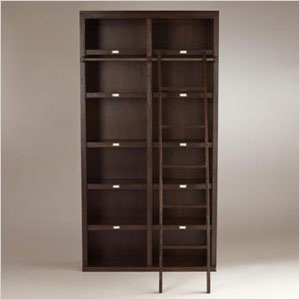 Store and stack 'em
Book lovers likely have hoards of books crammed in all corners of their homes. Their libraries are considered prized possessions and as equally worthy of being prominently displayed as their family photos. So why not get them a fun bookcase or set of shelves to display their collection? There are cool modern takes on so many options of bookshelves but if you really want to splurge, this Augustus Library Shelf will make their space feel like a true, vintage library. (World Market, $699, add ladder for $130)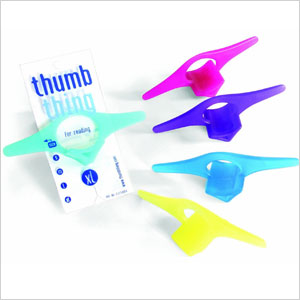 Open sesame
If you are on the hunt for something small, perhaps to stick in their stocking, this little Thumb Thing Book Page Holder is perfect. Avid readers can slip on the ring and their pages won't flap around if they are in the wind or if the book is new and the binding is still tight. It can also serve as a bookmark. (Amazon, $3)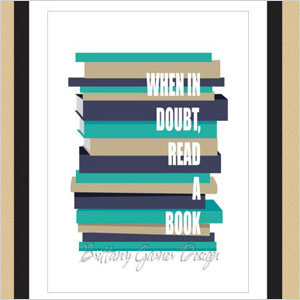 Art show
Etsy has a wide selection of book-themed art and prints from various sellers. We love the positive message and colors in this print from Brittany Garner Design. Not only can you personalize this sign with the colors of your choice but you can also select from various other designs she offers, both related to books in general or related to specific books like The Hunger Games. (Etsy, $12)
More gift guides