Delightful Drink Gifts
Everyone knows that winter is the season for hot beverages. When the weather outside is too frightful to venture out, cozying up to a mug full of something sweet, festive and delicious is all you need to relax during the stressful holiday season. Whether you're browsing for yourself or someone you know, our holiday gift ideas for the hot beverage lover are the season's standouts.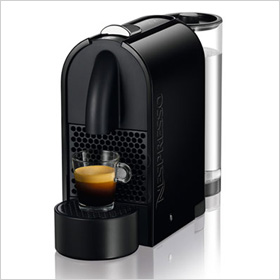 Nespresso machine
No hot drinks roundup would be complete without a premium coffee machine, and our pick is the new Nespresso U. Whether you're an espresso connoisseur or not, you'll appreciate that this beauty is capable of making the best cup of coffee you've ever tasted — and will add a sleek touch to any kitchen counter in the process. This is one gift idea that will have your coffee lover smiling all the way until the next cup.
(Nespresso, $199)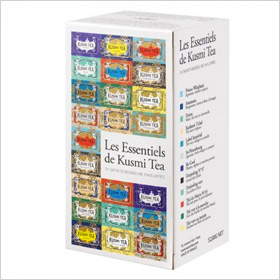 Kusmi Tea variety pack
Tired of coffee? When a steaming cup of tea is what you're after, trade in your beans for bags — teabags, that is. Kusmi Tea Essentials is our pick and comes with 12 of the bestselling tea varieties, including the cold weather favorite, Kusmi Tchai. For the tea lover and even those just getting into tea, this Kusmi sampler will be a great introduction and a welcome change from the regular java jolt this winter and beyond.
(Kusmi Tea, $22)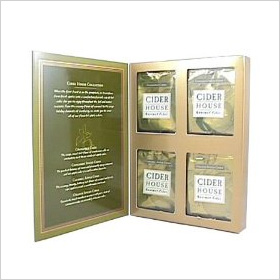 Apple cider gift set
Another standout cold weather beverage is hot apple cider, but if you don't have time to make your very own, just add water to the delicious blends in Cider House Collection Gourmet Cider Gift Box. Easy, quick and oh-so-perfect for winter, each gift box comes with 12 packets of the following comforting flavors: Cranapple Cider, Cinnamon Spiced Cider, Caramel Apple Cider and Orange Spiced Cider.
(Amazon, $14)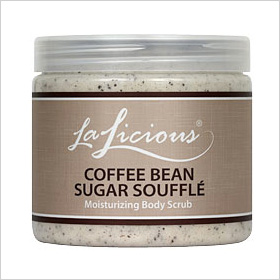 LaLicious moisturizing body scrub
If coffee is your hot beverage of choice, hop in the shower for a steamy, aromatic treat. Infuse your shower with a little coffee by treating your parched winter skin to LaLicious Coffee Bean Sugar Souffle Scrub. The invigorating scrub complete with actual coffee granules will buff away dead skin while the aroma of fresh coffee will keep any coffee lover content all shower long — and ready to start the day!
(LaLicious, $34)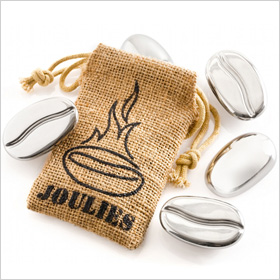 Coffee Joulies
Every hot beverage lover knows there's nothing more frustrating than sitting down with a piping hot drink just to have it become lukewarm halfway through. Make tepid drinks a thing of the past with Coffee Joulies, reusable beans with a stainless steel shell that regulate your beverage's temperature until the very last drop. Coffee Joulies retain heat when your beverage of choice is too hot and release the heat back into the drink when it starts cooling off. How cool is that?
(Coffee Joulies, $50)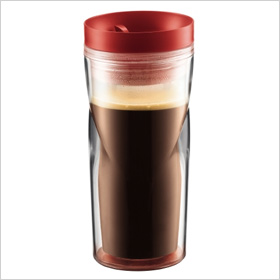 Travel mug
If you're like most people this holiday season, your weekends are packed with shopping, planning and decorating, which means there's no time for a leisurely morning sip session of your favorite drink. Instead of skipping your morning dose of sanity, pick up a Bodum Travel Mug. Spill proof when closed, this mug goes everywhere you do and might just be the most useful gift you give or receive.
(BODUM, $13)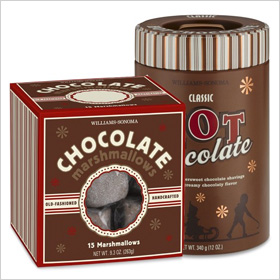 Hot chocolate set
Hot chocolate goes with winter like Christmas trees go with Christmas. So snuggle up under a blanket with your honey and whip up a mug of hot chocolate with the Williams-Sonoma Hot Chocolate & Marshmallows Set this holiday season. Perfect for post present wrapping, holiday decorating or just because, hot chocolate is one winter beverage that makes dealing with the season's stress a tad more tolerable.
(Williams-Sonoma, $33)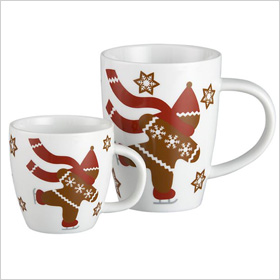 Holiday mug
Come on, who can resist a holiday mug? The dishwasher safe Gingerbread Man Mugs from Crate & Barrel make your hot drink taste even better — so treat yourself to one of these merry mugs to festively sip all season long. Made of porcelain and adorned with whimsical gingerbread men skating along, this is one gift that'll please everyone on your list.
(Crate & Barrel, $6)


More gift guides
DIY coffee and cocoa face mask in a Mason jar
Swanky stemware
How sweet it is: Best gifts to satisfy any sweet tooth