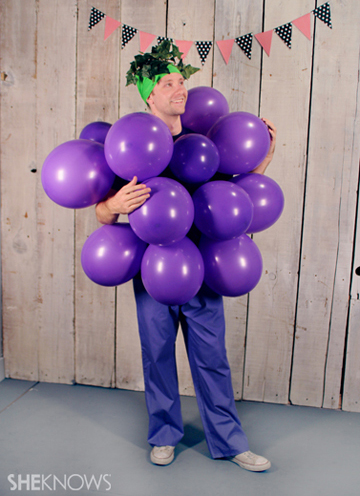 GET YOUR GRAPE ON
You'll have a "bunch" of fun at your Halloween party this year in this easy-to-make Fruit of the Loom costume — all for less than $30!
For a simple, budget-friendly Halloween costume, all you need are a few supplies and a sense of humor. Fly solo or get a group together, and go as the whole fruit bowl! Either way, people will surely be talking about your fun, fruit-filled outfit.
What you'll need
Artificial vines ($7)
Clear office tape
Hot-glue gun
Scissors
Note: Prices may vary.
Solid-colored T-shirt (green or purple) ($3.50)
Matching-colored pants or tights ($6)
15–20 balloons (same color as clothing) ($3)
Green bandanna ($1)
1
Step one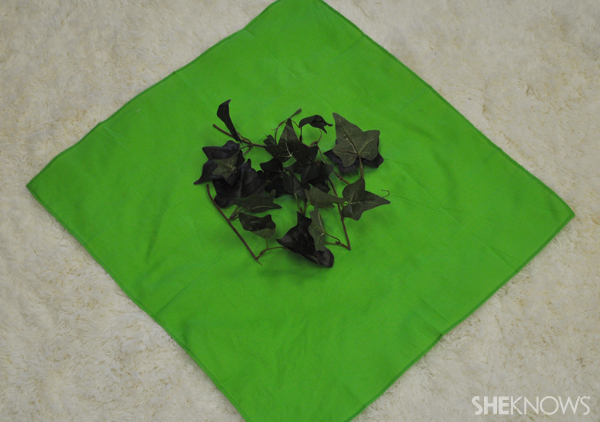 Plug in the hot-glue gun. While the glue heats up, lay out the bandanna and arrange the vines on top. Depending on what kind of vines you use, you may need to cut the vines to size. Be sure to keep the vines confined to the center of the bandanna so that you'll have lots of fabric to tie with later. You can always add more vines once you see how the bandanna will fit on your head.
2
Step two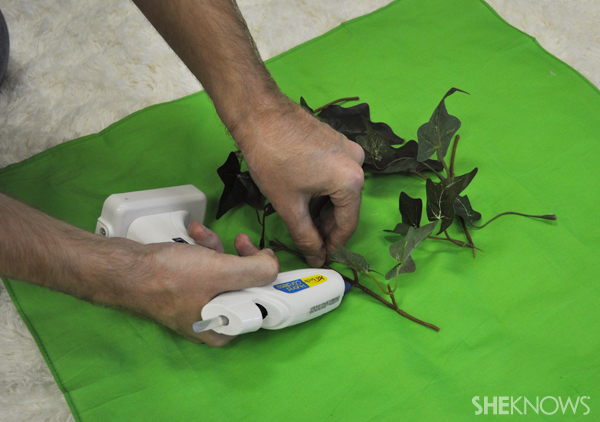 With the glue now heated, dab small dots of glue to the bottom of each vine, and secure them to the bandanna. Generally, the vines won't be too heavy, so a little glue will go a long way!
3
Step three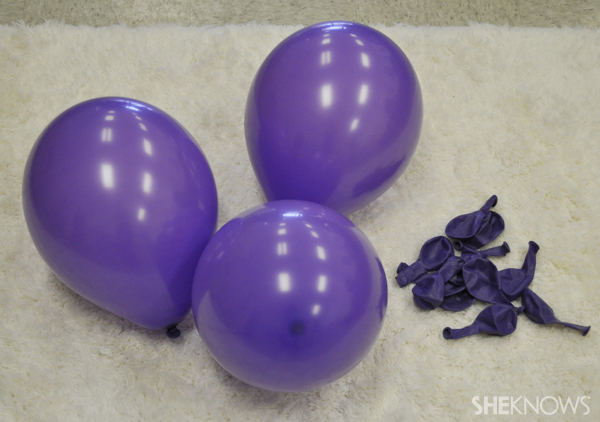 Blow up the balloons. Usually, about 15–20 will be plenty. Feel free to inflate the balloons to varying sizes so they fit together nicely. Put them in a safe place free of sharp objects or other hazards that could make them pop!
4
Step four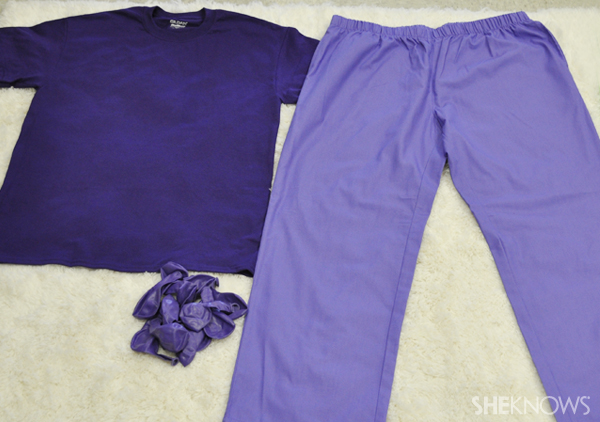 Put on your colored shirt and matching pants or tights. Affordable, solid-colored shirts can usually be found at craft stores. Tights or hospital pants are both great options for bottoms and are readily available in a variety of colors.
5
Step five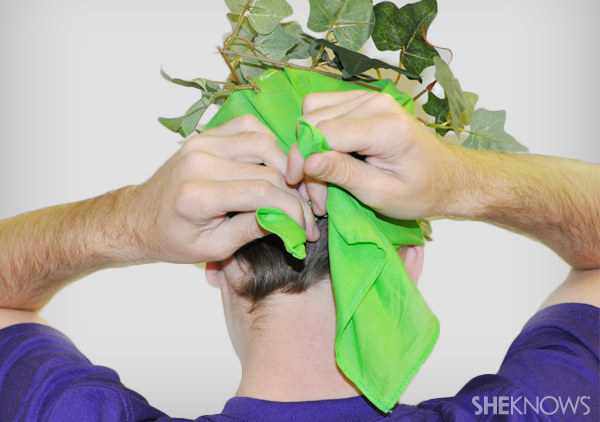 Tie the bandanna around your head. If you aren't sure how to do this properly, here is an easy, step-by-step guide on how to do so. Once you have the bandanna tied, you may notice some areas where more vines can be added. Now is a good time to make these changes and get the bandanna looking the way you want it.
6
Step six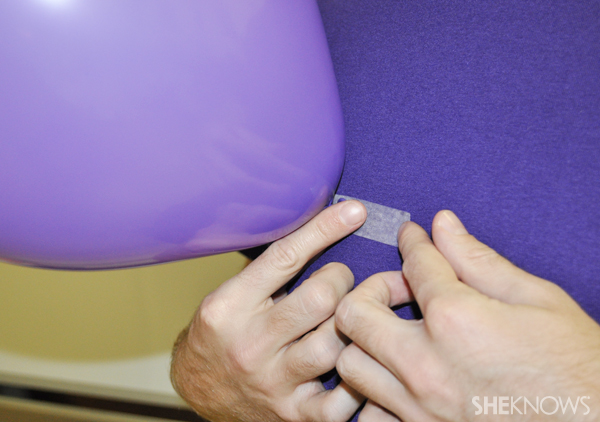 Using tape, attach the balloons to your front, side, back — wherever you like! You may need to enlist the help of a friend or family member to help with the places you can't reach. Once complete, you'll be ready to paint the town purple! Just be careful of corners, keys or anything else that could deflate your grapes.
More Halloween costume ideas (all under $30!)
How to... be Flo the Progressive lady for Halloween
How to... be soap and a loofah for Halloween
How to... become Katniss Everdeen for under $30
How to... make a broken iPhone costume
How to... make a gumball machine costume
How to... make a "Nerds" Halloween costume
How to... make an inexpensive Rosie the Riveter costume
How to... make Dora the Explorer's magical backpack
How to... make a flight attendant costume
How to... make a Where's Waldo Halloween costume