Get This Sexy, Retro Look For Halloween
For a retro costume that is sexy and sweet, dress up as a pinup girl this Halloween. A big part of the pinup look is the flirty, glamorous makeup.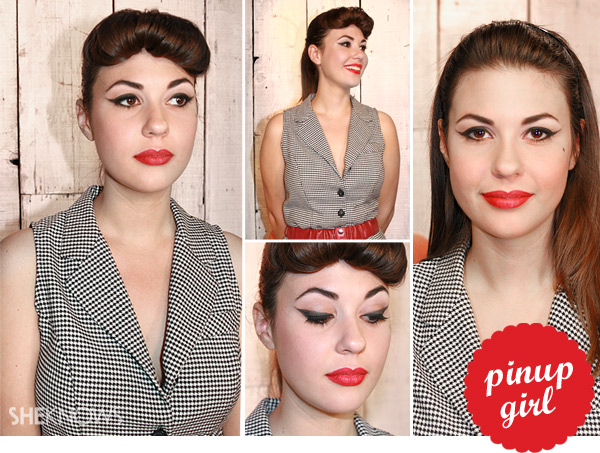 Note: If your brows are thin, apply another line on the bottom of each eyebrow for more definition. Fill in your eyebrows with brow powder, and blend the pencil lines.
Step 7: Create your pinup girl hairstyle
Comb a section of hair forward for bangs. Next, pull your hair back into a ponytail. Spray your bangs with hairspray for texture, then curl your bangs around your finger and pin underneath with bobby pins to secure.
---
How to create pinup girl makeup
Watch this makeup tutorial and recreate this look on your own!
See more Halloween makeup tutorials
How to create the Capitol look
How to get Pippi Longstocking braids
How to create a fake scar and stitches
How to create zombie eyes
How to create perfect animal whiskers