Get The Zombie Look
For Halloween
Zombie costumes are all the rage this year for Halloween, due to the popularity of The Walking Dead and other TV shows and movies. If you are dressing up as a zombie, you need to get the makeup just right — especially the eyes.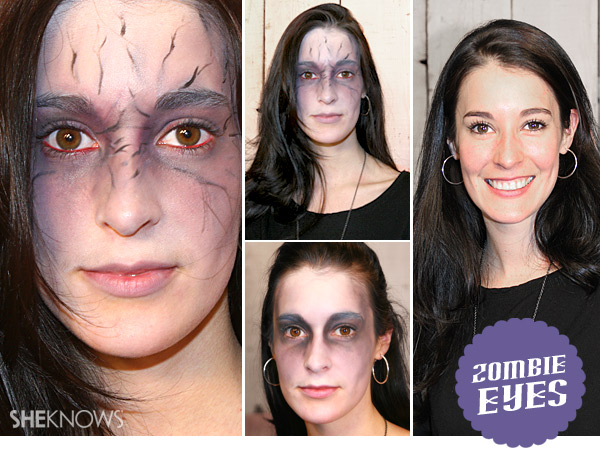 Apply charcoal or gray eye shadow to create a black eye, further accentuating the sunken look. Use blush or red eye shadow to add a few highlights from the eyes down toward the nose, under the eyes and up toward the eyebrows.
Step 4: Define the creases in your face.
Wrinkle your face and nose, and trace the creases of your face with a black eyeliner pencil. Then, trace along those lines with a white pencil. Soften the harshness of the lines by gently rubbing with a triangular sponge. Add some definition by using black liquid or gel eyeliner on a select few of the lines. To finish this the zombie look, trace the water line of your eyes with red eyeliner.
---
How to create spooky zombie eyes
Watch this tutorial and learn how to create this look yourself!
See more Halloween makeup tutorials
How to create the Capitol look
How to create a pinup girl look
How to get Pippi Longstocking braids
How to create a fake scar and stitches
How to create perfect animal whiskers