Halloween Makeup Tips
Animal costumes are always popular at Halloween — for adults and kids. Whether you've decided to be an adorable bunny or a fierce lion, you need whiskers.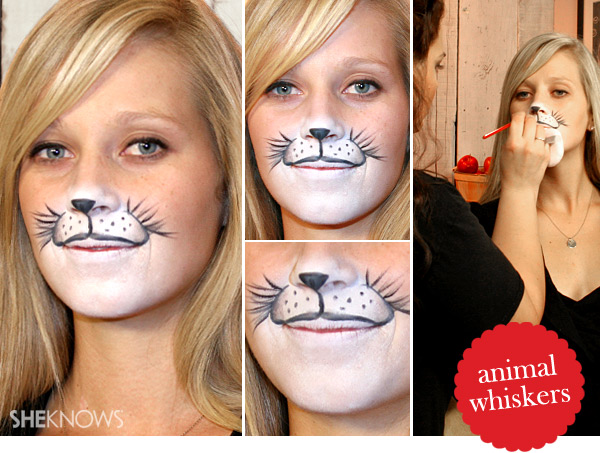 Step 4: Add the whiskers.
Add several dots of various sizes in the white area around your mouth. To complete the look, draw whiskers of various lengths out from the parentheses lines. For even more definition, add liquid or gel liner on some of the whiskers.
---
How to create the perfect animal whiskers
Watch this makeup tutorial and learn how to recreate this look yourself!
See more Halloween makeup tutorials
How to create the Capitol look
How to create a pinup girl look
How to get Pippi Longstocking braids
How to create a fake scar and stitches
How to create zombie eyes