Great Gifts For The Great Outdoors
Shopping for an outdoorsman may seem like a chore, but you can count yourself lucky! Outdoor gifts are plentiful, and there's always something new on the market to satisfy your man's adventurous spirit. Check out our top seven categories for gifts for the outdoorsman, then get to shopping! Just remember -- it's only a true gift if your man will like it... and if it's something he probably wouldn't buy for himself.
Functional apparel and gear
Chances are your favorite outdoorsman isn't a big shopper, but that doesn't mean he won't appreciate the latest functional apparel designed for the great outdoors! The key to purchasing apparel as a gift is to avoid buying something your guy would go buy for himself. Pick up products with new technology or high-quality materials that are perfect for outdoor use. A couple products that stand out include:
The gift of experience
If your favorite outdoorsman has more gear than he knows what to do with, maybe you should consider giving him the gift of a great outdoor experience. You can pick up an annual state park pass for between $20 and $50, giving your guy easy access to all the outdoor activities your state has to offer.
Want to plan something a little more concrete? Check out Cloud 9 Living, a website that sells specific experiences, such as scuba diving, snorkeling or golf excursions. After an experience is purchased, your guy will receive a gift box explaining the gift, then he gets to schedule the date and time of the experience himself. He can even choose to return or exchange the experience if he sees something else that's more to his liking!
Outdoor technology
Just because your man likes to be one with nature, doesn't mean he won't appreciate some of the latest technology designed for outdoor use. In fact, the latest gear to hit the market will likely make your guy's adventures even more fun! A few of our top outdoor techie gifts include: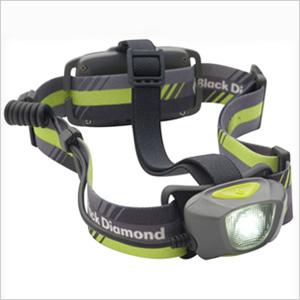 Helpful illumination
How often does your guy spend his nights or early mornings camping, cycling, fishing or participating in other outdoor activities? Even if he loves the calm of the dark sky, chances are he gets tired of walking around with a flashlight or lantern. Give him the gift of light by picking up tools that allow him hands-free illumination.
For the guy who spends time running or cycling on the road, we love the Black Diamond Sprinter Headlamp ($70). This waterproof headlamp projects a strong oval beam of light to illuminate the road, while also offering a red strobing tail light to alert oncoming traffic of his presence. Safety and functionality wrapped into one!
For the man who camps, hikes or hits the beach for early morning surfing, you can't miss with Teva's Illum 2 ($65) — a genius flip-flop that comes with a built-in light to brighten the path from tent to toilet or beach to breakers.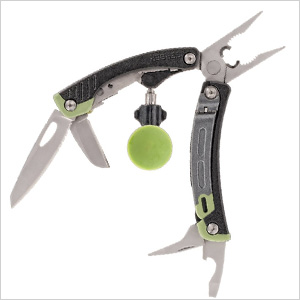 Multi-function tools
Does your guy still rely on the Swiss Army Knife he bought as a teenager when he heads out on the trail? While it's probably holding up pretty well, why not surprise him with a multi-tool that goes above and beyond the multi-function knife of the 80s? We love the Gerber Steady Tool ($64). Not only does it have the blades, screwdrivers, bottle opener and pliers of a traditional multi-tool, it also has two foldable legs and a cell phone- or camera-compatible screw-in mount that turns it into an instant tripod! Next time your guy decides to take a solo bike ride, he can document the day with clear and steady photos using nothing more than this handy multi-tool!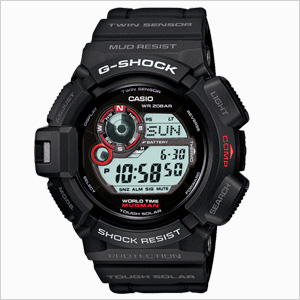 Techie watches
Sure, cell phones these days can do just about everything, but what if your guy loses power or cell service? Rather than relying only on a cell phone app for critical outdoor information, such as weather conditions and altitude, hook your guy up with a watch that has fancy outdoor features. Do your research to find one that syncs with your man's style, but we're especially fond of the Casio G-Shock G9300-1 watch ($200) featuring a digital compass, thermometer, moon graph, shock, mud, dust and water resistance as well as a solar-powered battery. As if that weren't enough, the bold black features and heavy "heft" of the watch make it especially manly! Talk about a watch being built for the great outdoors, and the great outdoorsman!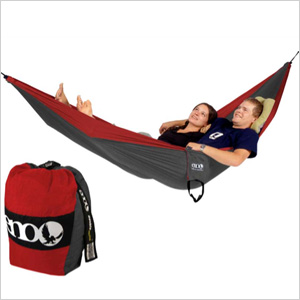 Gifts to chill out with
Chances are your outdoor-lovin' guy likes to chill out outside just as much as he likes to play outside. If his idea of the perfect day is a family bike ride followed by an afternoon spent relaxing on the back porch, indulge him with a few extra gifts to make the day even better. Kick up the quality of your usual family barbeque by investing in organic meats and veggies. It may seem like an indulgence, but organic, grassfed beef, found at retailers such as Prescott Frost, actually contains more vitamins, minerals and Omega-3s than other beef varieties and is naturally lower in fat. After you're done feasting, surprise your man with a brand new hammock to kick back in! Look for budget-friendly options that are packable and easy to hang so that your guy can take his hammock with him wherever adventure calls. We love the DoubleNest Deluxe Hammock ($80) from Eagles Nest Outfitters because it's perfectly sized for two!
More great gifts for guys
Gifts for the comic dad
Top 10 Father's Day gifts for any dad
Timeless gifts for dad