Keeping Memories Alive
In the months leading up to your baby's arrival, you planned to keep a perfect scrapbook detailing every milestone of her life. Now that she's here, you can barely find five minutes to shower, let alone time for arts and crafts.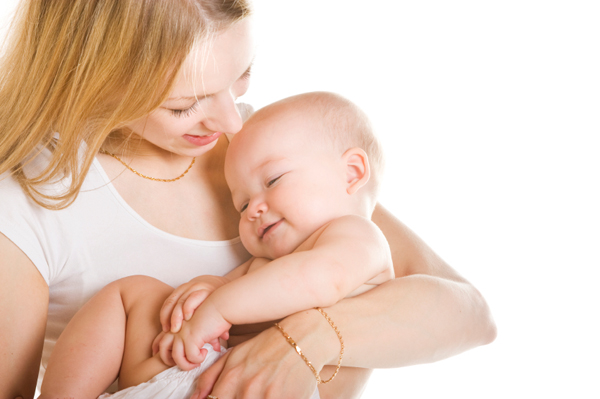 You don't have to let all those moments fade away just because you don't have time for a scrapbooking session. Use these creative (and quick!) ways to document your baby's milestones, so you'll both have something to look back on.
Keep a journal
Keep a journal and use it to write to your baby. Start with a blank notebook or journal book, and write a short entry for every milestone your baby accomplishes. You can write as much or as little as you like in each entry, simply noting the date and the action or telling the entire story along with your thoughts. You can even write a little every day or every week if you choose, highlighting the biggest moments. Don't stick the journal away in a bottom drawer or in your basement — keep it someplace where you can get to it quickly. If you can reach right for it, you're more likely to put it to use.
Memory jar
A memory jar is possibly the easiest way to document your baby's milestones, and it makes for a pretty unique keepsake. When your baby does something new, simply jot it down on a scrap of paper along with the date. Fold up the paper and place it in a jar, and keep going with every milestone. Before you know it, you'll have created a memory jar for your baby. Anytime you like, you can dump it out, read the scraps and toss them back in. It doesn't matter if you use matching paper or neat squares, just write it down. If you record lots and lots of milestones, you may consider a new jar for each year of your child's life, at least throughout the younger years when milestones are reached almost daily.
Picture it
It's hard to find room to store every favorite outfit and piece of artwork. It's impossible to keep every perfect block tower and clay creation. Instead, create a photo book for all of these wonderful memories. Take a picture of the things you want to remember and stick them in a photo book for your baby. Invest in a Polaroid camera to avoid the inevitable digital photo black hole of your computer, and jot down a quick note and date for each photo.
Box it up
A memory box is the perfect way for a busy mom who doesn't like to part with things to document milestones. Start with a big container — it can be a wooden chest, a plastic tub or something else that will keep your items safe. Any time you come across something you would like to save, toss it in the box. There's no need to organize it — just throw everything inside. You can keep hospital mementos, hair clippings, outfit, photos, artwork and more. You can even jot down important dates and milestones and toss those papers into the box as well. When your baby gets older, you'll love sitting down to sift through the memories.
Quick Tip
Can't find time to put all your keepsakes together? Put everything in a folder or box and make a commitment to go through it once a week or once a month so it doesn't back up.
More tips for documenting milestones
5 Stress-free ways to keep baby memories
Decoupage keepsake box
Benefits of journaling