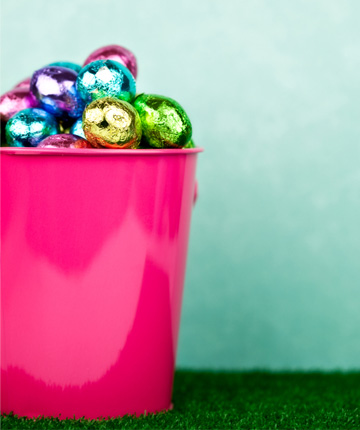 Beyond wicker
When preparing for Easter, keep in mind that your kids' Easter baskets don't really need to be baskets at all. Consider these fun options instead of traditional wicker, straw or plastic Easter baskets. From tote bags to tool boxes, your kids will love these unique Easter basket alternatives.
Plastic buckets
For little kids, plastic buckets or metal pails are a cute choice to replace wicker Easter baskets. In addition to traditional Easter candy, you can add beach items to their buckets -- sunglasses, sunscreen, bubbles, beach towels and more, depending on the size of the bucket.
Personalized tote bags
An eco-friendly alternative to an Easter basket is a tote bag. You can purchase canvas tote bags for your kids in Easter colors or fun prints. You can have the bags embroidered with your children's names -- or personalize them yourself with fabric markers. After Easter, kids can use the bags for everything from school books to groceries.
Straw hats
Get deep straw hats -- the bigger, the better. Flip them over and fill them with Easter goodies. After Easter is over, the kids can use the hats again and again as a fun way to get sun protection or as part of dress-up play. You can use any type of hat for this. For example, a sports-loving kid might like a football or skateboarding helmet filled with Easter treats.
Tool boxes
Metal (or plastic) tool boxes or fishing tackle boxes are also fun substitute for traditional Easter baskets. These boxes usually have trays and dividers so you can place different types of candy or other small items in the different sections. Tool and tackle boxes are perfect for tweens or teens who can use them later to do work around the house or on the next fishing trip.
Backpacks
If your kids will need new backpacks soon anyway, you might as well buy them now at Easter time. You'll find that backpacks are cheaper this time of year than at the beginning of the school year. Roomy backpacks can be filled with candy, as well as other items including spring and summer clothing.
Filling your Easter baskets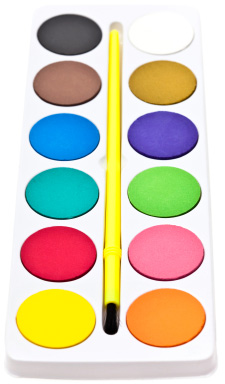 When filling your kids Easter baskets (or other containers), think outside the box and come up with ideas other than candy. Hot Wheels, Legos, action figures, yo-yos, coloring books, stickers and art supplies are all terrific choices for little ones. Try the dollar store for more cheap ideas.
If you make Easter baskets for older kids, you can include everything from lottery tickets to paperback books, nail polish to sports socks. You can also fill their baskets with items geared toward their hobbies and interests -- cookie cutters for the foodie, paint brushes for the budding artist, leotards for the ballerina or an inexpensive digital camera for the new photographer.
You don't have to use that plastic green grass in your Easter baskets either. You can utilize anything from raffia (which is cheap and comes in big bags at your craft store) to shredded paper to real grass.
More about Easter
Kid-friendly crafts for spring and Easter
Fun Easter treats for kids
Best Easter food and wine pairings