Great food, great company and festive party decor! Any Joe or Jane can have a football party with wings and a cooler; with these affordable, easy and fun party hosting and decor tips, you can turn yours into the event everyone will want to score an invite to!
Festive themed decor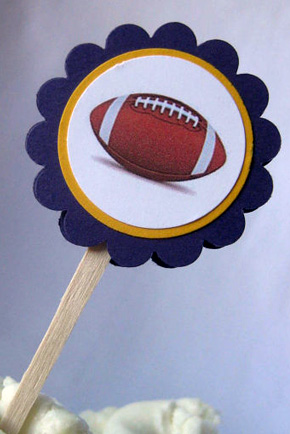 You don't have to turn your entire house into a decked-out locker room (or teenage sports fan's bedroom) to add some football flair to it. A great way to impress any football nut is by turning your dining room table into a mini football field. According to Real Simple, you can run Con-Tact Chalkboard Contact Paper ($6 for a roll at discountschoolsupply.com) and draw yard lines with chalk and a ruler. Give your guests something to do before and after by leaving out chalk so they can draw in their own plays! Another way to add sporty flair to your table is by making Astroturf coasters. Use a round cookie-cutter to trace around onto the Astroturf (you can buy it here) and cut! You can also use mini football toppers (like these from Etsy) in your drinks and food for added football decor.
Football themed food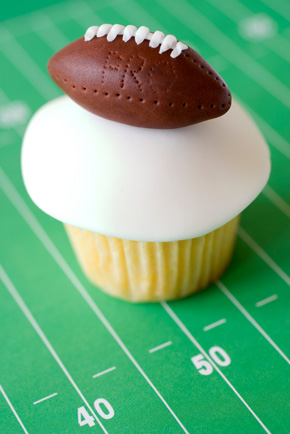 No Super Bowl party is complete without delicious food. However, boring old chicken wings and queso dip can get old! Add pizzazz to your party desserts by featuring football-shaped cakes, football sugar cookies and cupcakes with your teams logo imprinted on it. Or have your guests to make their own dishes by having a potato or nachos bar, complete with the fixin's so they can help themselves to heaping mounds of chili, cheese and jalapenos anytime they want. You can also feature a dip table with three or four homemade dips, and an assortment of vegetables, fruits and chips to dip. Another way to pay homage to your favorite team -- dye the drinks and the food in your team colors.
Party games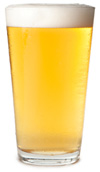 The point of the Super Bowl is to watch the game and laugh at the commercials, but this doesn't mean you can't have more fun by incorporating mini games and perhaps a friendly bet. Here's one way you can turn your team's score into a game, provided by Holidays Central.
For each point made, you take one sip.
For each touchdown, you take six sips.
For each field goal, you take three sips, and so on.
(Remember, though, limit your alcohol intake if you'll be driving.)
If you'd prefer to concentrate on the game, try Super Bowl commercial bingo. You can create your board (use this one as a template) or sweeten the deal by awarding the person who wins a certain dollar amount!
Celebrate your favorite team this year by hosting a winning party with these tips!
More Super Bowl articles
How to have a slimmed-down Super Bowl
Super Bowl commercials, best and worst
Beer pairing tips for Super Bowl Sunday