Sometimes the sweetest gifts are handmade. And while you may not have time to whip up something original and unique yourself, you can certainly buy it. And what better place than Etsy?! We love Etsy for all of its creative goodness, so this week, we're sharing handmade green gifts perfect for Christmas -- and beyond.
While "green" usually implies environmentally friendly, we're feeling literal this week, so all of the gifts we're featuring are the color green! Happy holidays and have fun shopping on Etsy!
Emerald green
seal coral bowl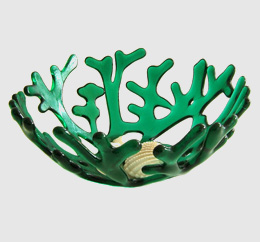 Etsy seller Uneek Glass Fusions (find her on Facebook and Twitter) created this one-of-a-kind glass sea coral bowl ($58) in her Bay Area studio. You might not have a kiln to make original glass gifts, but you can purchase this one! Your lucky gift recipient can use this as a table centerpiece or a functional bowl for large items like apples and oranges.
Green octopus
plush toy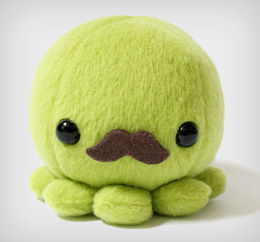 Know a little one who likes stuffies? This green octopus plush toy ($14) by Etsy seller Cheek and Stitch (find her on Facebook and Twitter) will be a winner. We love the mustache, but if you're looking for a girlier version, try the pink octopus! The seller notes that this toy is for ages 3 and over.
Emerald green
handmade clutch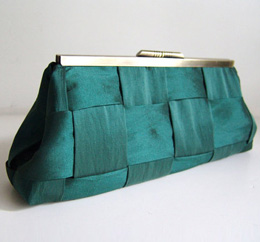 An emerald green handmade clutch ($50) is the perfect green gift for the purse lover in your life who likes to carry an original. Etsy seller Toriska (find her on Facebook and Twitter) made the clutch of woven taffeta and fitted it with an antique gold frame. It contains six credit card slots and a zippered pocket.
Green monster
newborn baby cap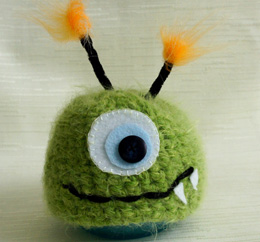 Etsy seller Fashion Touch (find her on Facebook and Twitter) creates original props for photo shoots, and we're in love with this green monster newborn baby cap ($30). The perfect gift for a newborn baby, Mom and Dad will snap countless sweet photos of their newest bundle of joy in the adorable handmade hat.
Find more handmade items in our weekly Etsy roundup >>
More Etsy goodness
Etsy roundup: Christmas cards
Etsy roundup: Original paintings
Etsy roundup: Coffee mugs