Clever Baby Shower Decorations
Let's face it, baby showers are a dime a dozen, so hosting one that astounds the expecting parents and their loved ones is no easy task. Read on for some fresh ideas for baby showers.
(page 5 of 6)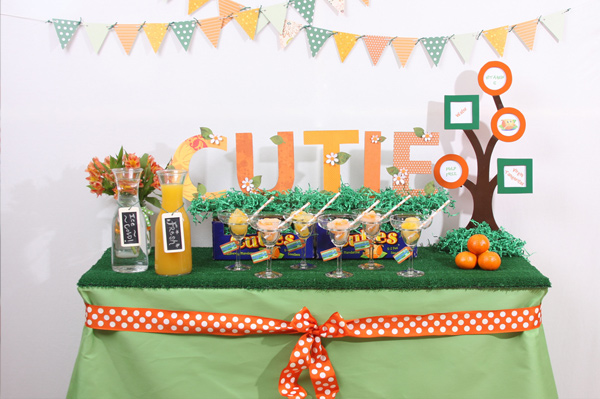 Little Cutie
Ashley Lloyd, owner of Attention 2 Detail Events, was grocery shopping in the produce section when she developed the idea of creating a "Little Cutie" baby shower theme. To decorate, Lloyd used Cuties, a small citrus fruit, as place cards. She also opted for a gender-neutral palette of orange and green and had a flower shop create centerpieces using Cuties and orange flowers.
"For this shower, I used chipboard letters to spell out 'cutie' and decorated them to look like oranges, adding leaves and little orange blossoms, made out of paper and buttons," explains Lloyd. "I also wanted to go with an old country feeling, so using things like gingham green prints on ribbon and napkins, and organic produce tags helped to tie it all together."
Photo: Attention 2 Detail Events
Up next: More unique baby shower themes >>