Clever Baby Shower Decorations
Let's face it, baby showers are a dime a dozen, so hosting one that astounds the expecting parents and their loved ones is no easy task. Read on for some fresh ideas for baby showers.
(page 4 of 6)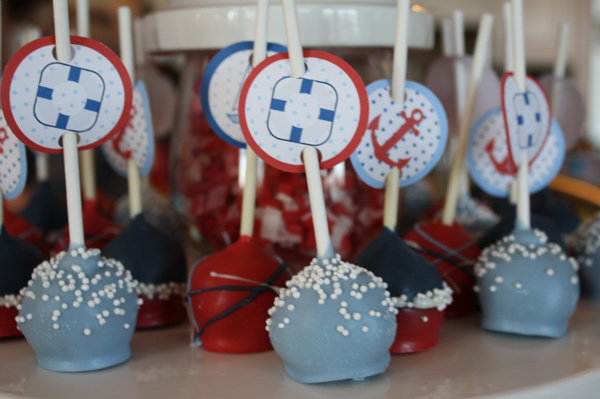 Nautical -- Ahoy, it's a boy!
This theme is ideal for the mom-to-be who's expecting a baby boy. Faught styled a shower with this theme and used a red, white and blue color scheme to decorate. In addition, she created nautical-themed place cards and food tags, a banner and a "diaper cake" topped with a sailing boat graphic.
"Diaper cakes are making a comeback, and they are easy to create," she says. "Just roll up a bunch of diapers. Use ribbon to hold them together in a big circle as you layer them around each other. Create three different sizes for the cake layers and stack them on top of each other. Use burp cloths to wrap the layers and decorate with paper cut-outs in the shower theme."
Photo: Something Detailed
Up next: More unique baby shower themes >>