Halloween Alternatives Your Teens Will Love
Teens may be too old for trick-or-treating around the neighborhood, but they're too young for a night on the town. So what's a teen to do on Halloween? SheKnows offers these fun (and safe) Halloween alternatives for teens.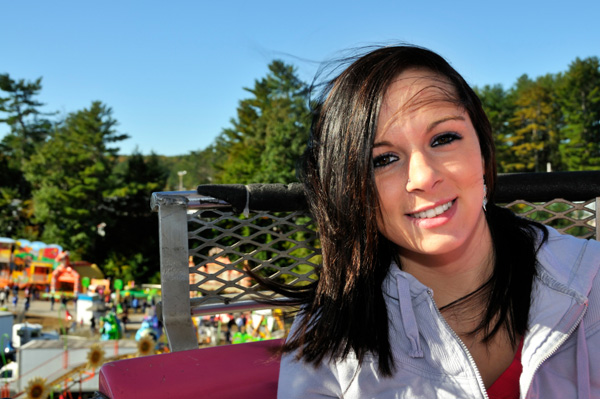 The mall
Teens can still get their trick-or-treating fix in a cool setting. Many shopping malls welcome trick-or-treaters to go store to store on October 31. You should still ask that your teens inspect their candy before eating it.
Haunted house
If your teen and her friends are tired of trick-or-treating, seek out a haunted house for plenty of spooks and squeals. Invite her friends' parents to join you and make a night of it. Find a haunted house or spooky event in your area here.
Theme costume party
Ensure a safe Halloween night by hosting a fun theme costume party. If you don't want teens showing up in scary or gory costumes, create a fun, safe theme for the costume party, such as favorite superhero/cartoon character, president/person in history, actor/musician or sports figure.
Slumber party
If you don't want to recognize the Halloween holiday at all, have a slumber party. Provide your teen's favorite movies, make popcorn and ice cream sundaes, and play your teen's favorite games. Weather permitting, you can even set up an area outside for a true camping experience, complete with s'mores and tents.
Church-organized function
Many church and religious organizations offer Halloween night functions. Some churches take this belief further than others and host events that have nothing to do with Halloween at all. Many religious organizations host events for the whole family, including fun games, prizes and candy for teens and younger children in a safe and trusted environment. Encourage your teen to find a group of friends within your church's social circle so he doesn't feel awkward or left out if his other friends are trick-or-treating.
Fall carnival or harvest festival
October is the perfect time of year for fall carnivals and harvest festivals -- many of which have nothing to do with Halloween. Research events in your area. Your teens can enjoy games, hay rides, apple picking, and hay and corn mazes without the pressure or fear of Halloween night. Bring the little ones, too, but don't crowd your teen. Let her explore the carnival or festival with her friends, then set a meeting place to check in later.
More tips for a happy Halloween
5 Halloween safety tips for teens
5 Fun Halloween party games
Halloween costume trends for teens