Printable DéCor
For Summer
A savvy hostess knows that little details can go a long way in creating a fabulous-looking party or event. That's why today's top entertaining websites and blogs frequently highlight new collections of party printables.
(page 5 of 7)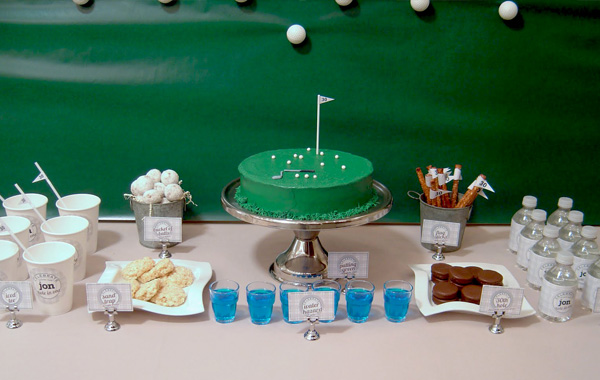 Plaid/Golf printables from Intrigue Design Studio
Picking out a theme for a man's birthday party can be difficult. Fortunately, Intrigue Design Studio offers sophisticated golf-themed printables that are perfect for a summer soirée. This collection includes flags, napkin rings, water bottle wraps, food label cards and much more.
When decorating for a golf-themed party, go green! Draw décor inspiration from the elements you're likely to spot on a golf course: grass, flags, water, golf balls and even sand.
Photo: Intrigue Design Studio
Up next: More party printables for summer >>