Printable DéCor
For Summer
A savvy hostess knows that little details can go a long way in creating a fabulous-looking party or event. That's why today's top entertaining websites and blogs frequently highlight new collections of party printables.
(page 3 of 7)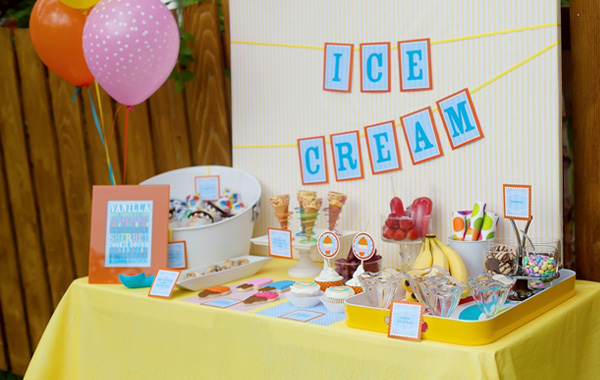 Ice Cream Social printables from The Celebration Shoppe, LLC
An ice cream social is a great theme for summer birthday parties, church events, neighborhood block parties and post-game celebrations. And they're not just for kids! When the sun is shining and temperatures are high, adults will love an excuse to cool down with a sweet treat.
The Celebration Shoppe recently launched a collection of Ice Cream Social printables that include beverage wrappers, cupcake wrappers, cupcake picks, dessert tags, banners and more. This collection is ideal for a make-your-own sundae bar that includes an array of ice cream flavors and toppings.
Photo: Angie Arthur Photography

Up next: More party printables for summer >>