Plan A Memorable
Mother's Day
Mother's Day is just around the corner! This year, skip the flowers and treat Mom to the most memorable experience ever — a spa getaway.
(page 2 of 5)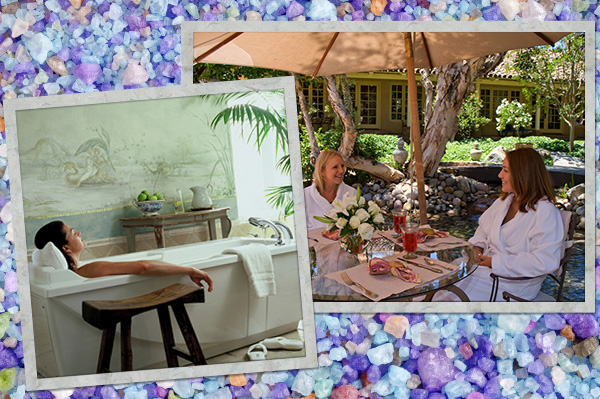 Cal-a-Vie Health Spa, Vista, CA
During Mother's Day week, this star-studded 25-year-old destination spa in sunny California is offering a special package for mothers and daughters, and couples. A three-night package for two, arriving on Sunday and departing on Wednesday, includes three spa meals per day, all fitness classes, nutritional lecture, cooking demonstration, accommodations and four spa treatments. Spa treatments include the Papaya Enzyme Body Wrap to purify the skin, a coffee-enriched cellulite treatment to help reduce the appearance of cellulite and wrinkles, and the Unwrinkle Facial, which helps promote cell regeneration and stimulates elastin and collagen. The Mother's Day package rates are $4,195 for one guest, half-off ($2,098) for the second guest (plus tax).
Up next: The Canyon Ranch in Tucson, Arizona>>