Tips For
Decorating Eggs
Decorating Easter eggs is a time honored tradition in many homes, but did you know that it you can actually practice eco-friendly egg decorating? By using natural dyes and environmentally safe techniques, you can make Easter's egg decorating a fun and educational experience. Here are 4 tips that will help you decorate in an eco-friendly manner.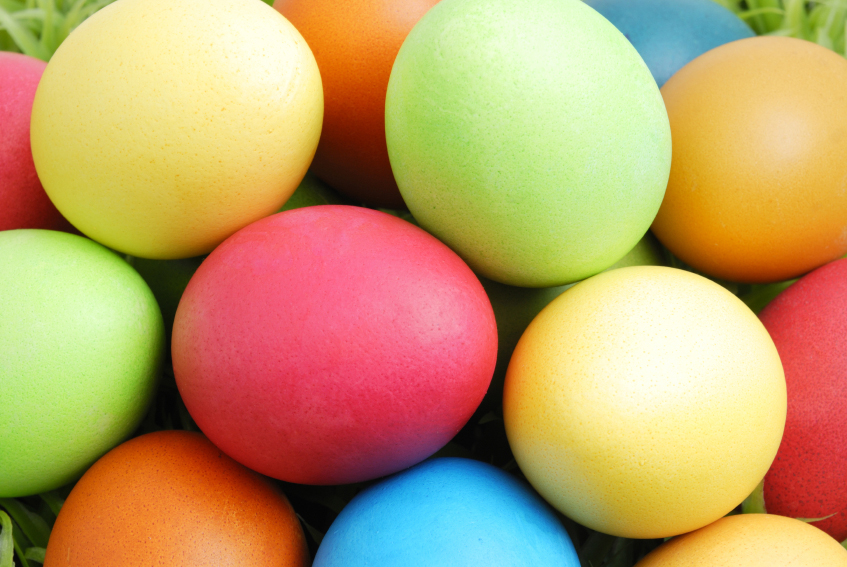 Tip 1: Use Natural Dyes
Before we had artificial dyes, people used natural liquids and substances to change the colors of objects. For a pink hue, you can soak eggs in cranberry juice or beet juice. For yellow, a mixture of tumeric, white vinegar and hot water will do the trick. For lavender, soaking in grape juice does the trick. Soaking for a shorter amount of time will give the eggs a pale or light color, while longer soaks will increase their intensity.
Tip 2:  Shine with Vegetable Oil
To make your already dyed eggs stand out more, take a cloth and rub vegetable oil on them to create an outer gloss. This will make the eggs more presentable and bring out the colors more after they've been dyed.
Tip 3:  Create flower imprints
To create designs on your Easter eggs, go outside and collect flowers of varying size and shapes. Take these flowers and wrap them up in a piece of fabric along with the egg and tie with a rubber band on top. Boil the egg (or eggs) in water with red onion peels for twenty minutes. The result will be flower imprinted eggs.
Tip 4:  Create egg piñatas
Hollow out a raw egg (not hardboiled) by poking two holes at either end with an ice pick. Blow on one side to extract the contents of the shell into a bowl. Once you have the inside hollowed out, rinse out carefully with water and then insert homemade confetti into the egg. These can be used as "confetti bombs" and are easily decomposed outside.
---
More Easter Fun