Write And Deliver Memorable Toasts
It's natural to feel stressed and nervous when tasked with the honor of making a toast, particularly if you've had little to no public speaking experience. At celebrations, where toasts are traditionally made, your emotions may run rampant and you may be unfamiliar with the people who are in the diverse audience you're addressing. You want to make a great congratulations speech, but faced with obstacles like these, you may have difficulty finding the right words to say and presenting yourself with confidence and charm.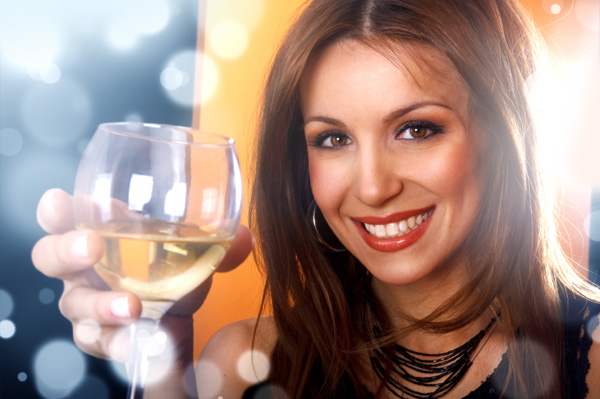 Don't fret. Whether you'll be speaking at a wedding, shower, awards ceremony or another type of celebration, the following tips will help you write and deliver a spectacular toast.
Remember, the toast isn't about you
According to Julie Subotky, author of CONSIDER IT DONE: Accomplish 228 of Life's Trickiest Tasks, the key to a successful toast is to make it about the person you are toasting. "Don't talk about yourself. It's fine to let people in on some little secret, but if you're going to include yourself in the story, you'd better make it something really funny or interesting," she advises.
Consider the crowd and the type of event
"Is the room full of family and aged relatives or close childhood friends? The latter gives you a little more permission to tell all. Still, unless it's a bachelor or bachelorette party, keep it PG or at least PG-13," says Subotky. She also warns against telling too many jokes, particularly those that involve sex, physical features or any other areas that might offend the person or couple being toasted and other guests in attendance.
Get personal without going overboard
Your toast shouldn't sound as though it's been written from a template. According to Subotky, the more your toast can celebrate someone's unique personality traits, the better. "Start by jotting down a few key things about the person you are planning to toast," she suggests. "These should be personal, but not too personal. No embarrassing childhood anecdotes."
Be short and sweet
"Limit the toast length to a minute or two at most, particularly if there are other people who will make toasts," says Constance Hoffman, a professional etiquette coach and owner of Social & Business Graces, Inc.
Subotky agrees, adding, "Rehearse your toast beforehand and time yourself, keeping in mind that there will hopefully be pauses for laughter."
Present yourself with poise and confidence
"Words are only half the ceremony. The entire presentation is part of the toast, and all eyes will be on the speaker," explains Hoffman. To ensure that you present yourself well, consider her following tips:
When in a group, stand. This guarantees that everyone can see you and helps your voice carry to back of the room.
Do not read from a note card or other prompt.
Maintain eye contact. The first and last person you look at should be the individual(s) you are toasting, but also look to the rest of the audience.
Hold your glass at waist-height throughout the toast. This is a visual clue that you are giving a toast rather than a prolonged speech.
Do not gesture with your glass. This could create sloshing or spills that would ruin the presentation.
Raise your glass to eye-level at the end of your toast in the direction of the person you are toasting. It is acceptable to move the glass slightly to encompass more than one individual.
What not to do
The worst best man speech ever
A very bad and very nervous wedding speech.
More party tips
How to give a good wedding toast: 4 tips
Who can propose a toast: The new list
How & why to let go of insecurities