Do You Have The Luck Of The Irish?
Happy St. Patrick's Day! We're ready to celebrate, but first we're learning a few facts about the history of this fun holiday!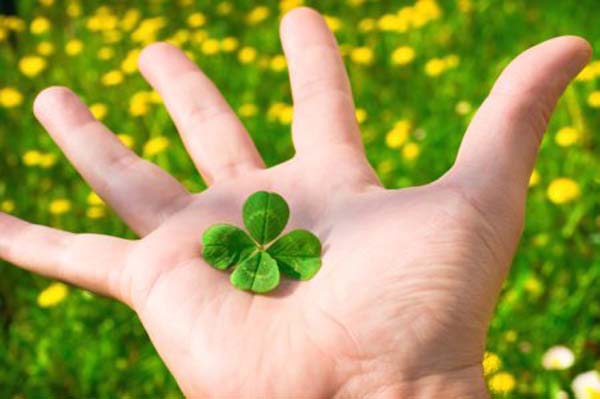 It's the day we've all been waiting for – St. Patrick's Day! We all know that we're supposed to wear green, eat plenty of corned beef and, ahem, drink lots of green beer, but what do you really know about the holiday?
Don't worry if you're not a St. Patrick's Day scholar – we aren't either. However, we did uncover a few bits o' trivia about the Irish holiday that you can spout to your friends over pints of Guinness tonight.
St. Patrick's Day is celebrated to honor the death of -- you guessed it -- St. Patrick, in the fifth century. The holiday is mean to be a feast and celebration of his life and death.
We all associate the color green with St. Patrick's Day, but the saint's color was actually blue. Why do we associate green with St. Patrick's Day? It's said that he used Ireland's plentiful shamrocks to explain the Holy Trinity. Over time, the color transformed into the color of the holiday.
The St. Patrick's Day festival in Ireland is a multi-day event that attracts more than one million visitors to Dublin each year.
The city of Chicago boasts the biggest St. Patrick's Day celebration in the U.S. The city dyes its river green for the festival. However, other cities boast raucous celebrations, including Boston, New York City and Hoboken, N.J.
Boston has a large Irish population – 16 percent of Bostonites are of Irish heritage. The city also hosted the United States' first St. Patrick's Day celebration in 1737.
What are your St. Patrick's Day plans?
More on St. Patrick's Day
How to celebrate St. Patrick's Day
Shamrocks and St. Patrick's Day
St. Paddy's Day eats and drinks