Improve Your Love Life This Year
Jump-start your love life in 2011 by making new dating resolutions. We consulted various dating experts who provided us with some fabulous New Year's resolutions for those looking for love in 2011.
(page 2 of 2)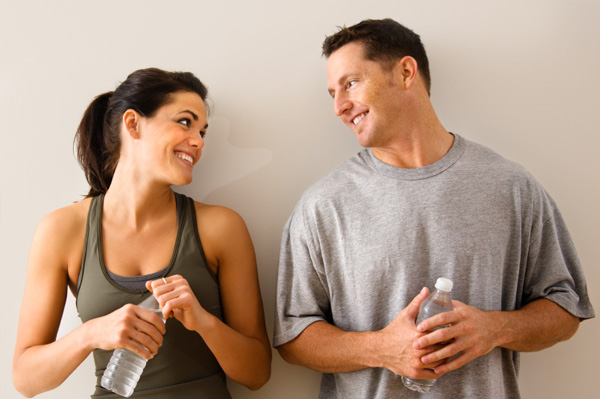 Clean house
Discard all your haunted objects that continue to remind you of negative emotions associated with an ex (photos, old furniture, even the perfume he bought you last year).
Be in the present, don't live in the past
Sometimes when we carry old wounds, we behave in the present as if that relationship or situation is still going on. Instead, examine your current relationships and situation, and change your behavior to fit the way things actually are right now.
Don't rush judgment on your next date
It is almost impossible to make a sound decision about someone on a first date. Sure, sometimes the chemistry is so lacking that you know immediately that you could never have sparks, but usually it takes awhile for people to unfold. So next time, give it one more date. Be open and remember not to rush to judgment.
Join a gym and actually work out
This will have multiple benefits. You are likely to meet potential partners at the gym. Working out also will make you feel better physically and psychologically. When you feel better and more confident about yourself, you are more likely to attract potential partners.
Relationship experts and authors, Donna Sozio and Samantha Brett, also provided some goals and resolutions for 2011.
Eliminate boy toys
Cut things off with your boy toys and men who booty call you. Sure all single women want a "little something something" here and there, but boy toys actually keep women from being totally available to men who are stable and who can offer commitment and a relationship.
Forget about bad boys
No more dating bad boys in 2011. You now know that these relationships go nowhere and while they're initially exciting and a little dangerous, you know it's only going to end badly. So why put yourself through it?
Don't try to change him
Commit to being open to get to know who a man is, rather than just who you want him to be.
More dating tips