Embrace The "Spirit"
Shake it up this Thanksgiving by serving fun and festive holiday cocktails. Celebrate the colors and flavors of the season with deep-red pomegranate cosmopolitans, citrus sangrias and autumnal eggnog.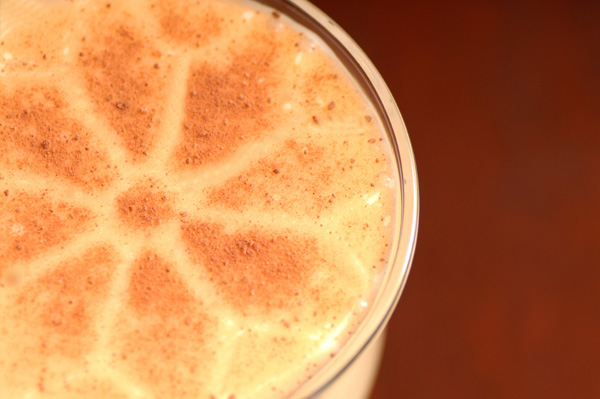 Citrus sangria
Serves eight guests
If you're lucky enough to live in one of the citrus states, you know that the local citrus is just starting to come into season. Punch up your holiday sangria with the fruits of the season for a festive sangria worthy of the "good" punch bowl.
Ingredients
1 bottle Chianti
6 ounces brandy
2 ounces Cointreau
2 large oranges
2 medium lemons
2 large limes
16 ounces club soda
Directions
Combine Chianti, brandy and Cointreau.
Add the freshly-squeezed juice of one orange, one lemon and one lime. Let the mixture sit overnight in the fridge.
Thinly slice the other orange, lemon and lime. Add slices to sangria.
Add club soda just before serving.
Serve over ice.
Pomegranate cosmopolitan
Makes an individual cocktail
Give your basic cosmopolitan a pomegranate twist this Thanksgiving. While pomegranates are touted for their health benefits, we especially love them this time of year for their gorgeous holiday hue.
Ingredients
1 1/2 ounces vodka
1/2 ounce triple sec
1 ounce pomegranate juice
Juice of one freshly-squeezed lime (about one ounce)
Pomegranate seeds (optional)
Directions
Combine all ingredients in a shaker with ice; shake twice.
Pour over a strainer and into a frozen cocktail class.
Garnish with pomegranate seeds.
Autumnal eggnog
Makes one six-ounce drink
Spice up traditional eggnog with Jack Daniel's Tennessee Whisky, Captain Morgan Spiced Rum and autumnal spices. Enjoy by the fire after the dishes are done and the evening is winding down.
Ingredients
4 ounces eggnog
1 ounce Jack Daniel's Tennessee Whiskey
1 ounce Captain Morgan Spiced Rum
Pinch of ground cloves
Pinch of ground nutmeg
1 cinnamon stick
Directions
Combine the eggnog, whiskey and rum.
Add a pinch of cloves and nutmeg.
Garnish with a cinnamon stick.
more holiday cocktail ideas
?Betty's festive holiday eggnog recipe?
In this video, Betty demonstrates how to make her Festive Holiday Eggnog. This is a drink that uses common ingredients that combine to give an uncommon taste!
More fun and festive Thanksgiving cocktails