Work It, Girl!
With the new year upon us, what better time to set your goals towards that fitter, firmer, healthier body that you've been wanting! With all the options out there, there's simply no excuse for boredom. SheKnows ranks the Top 10 workouts for the New Year to get you started!
(page 2 of 3)
Workout #7: Hit the beach
When the weather warms up and you're ready to hit the sand, don't forget your tennis racquet. Beach tennis, a workout that blends tennis, beach volleyball and badminton, is the latest sport to hit the shores. Though there is organized leagues around the country, you can play an impromptu game on any shore where a beach volleyball net is set up.
Workout #6: Drum your way fit
It's loud. It's crazy. And it's making noise at a gym near you. Drums Alive! -- the perfect workout for all of you wannabe rock stars out there -- is a combination of percussion and sweat that will have you banging out beats on a stability ball. No need to have rhythym, this workout is more about fun and calorie-burning than keeping a beat.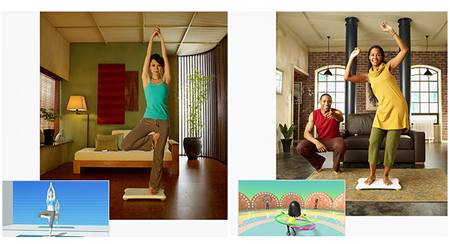 Workout #5: workout on your Wii
Wii Fit is Nintendo's super-fun approach to fitness via the company's Wii console. And it's the perfect option for busy gals on the go or stay-at-home moms who want to get the kids involved. By using a pressure sensitive foot pad that tracks your movements, you can jog down virtual mountain trails, ski, jump rope, or get in a session of yoga right in the comfort of your living room. We even have a message board just for Wii Fit users to share tips and help each other to stay on track!


NEXT PAGE: Get the Top 4 workouts for the New Year!