Party Ideas For Sports Lovers
If you are planning a birthday party for a sports nut, You have a variety of fun options. A birthday party with memories that will last a lifetime is just around the corner. Select from one of these ideas and you'll have a very happy sports fanatic in your life!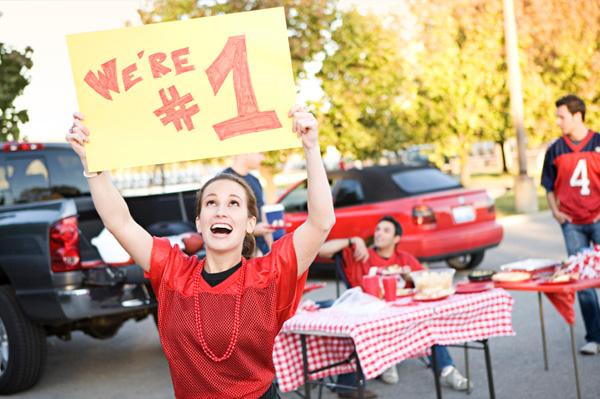 Take in a game
Get a head count for the birthday party guest list and then call a local sports team. Talk to someone in group ticket sales who can give you a block of seats so that everyone from the party can sit together. Even if you have two dozen or more guests, most sports teams will be thrilled to grant your wish.

Also ask if the stadium announcer can mention the group during the game — a request most group ticket representatives will accept. Some sports teams even offer special services for birthday parties. Not only will the birthday group be able to enjoy the fun of the sporting event, you can add even more perks to the mix!
Hit the links
Does the sports nut love golf? If so, you can call a golf course in your area and set up a round of golf for the birthday party group. Call far in advance to make sure the golf course can accommodate.

If not everyone in the group is an avid golfer with their own clubs, you can also have the golf course provide equipment rental. When it comes down to it, the group won't remember who had the best scores, they will remember the unique way the birthday was celebrated and the enjoyment of being together out on the links.
Celebrate the big fight
If there is a big fight or a big game around the birthday date, go ahead and multitask! Throw a party that is not only celebrating a birthday but also to watch the big sporting event. You can have it at a sports bar but if you want more control on the surroundings, host it at your home.

As long as you have a big screen television, a few snacks to munch on, a supply of adult beverages and places to sit, everyone at the party will be ecstatic. It sounds like a massive undertaking but hosting a sports get-together is actually quite easy because it's a casual event.
ExPerience a Dream sports destination
To really give the gift of a once in a lifetime experience, plan a dream sports destination party. Pick their favorite sport and arrange a trip. For example, you can send a baseball fan to Yankee Stadium or a football fan to Lambeau Field.

Though you obviously can't invite everyone who may want to go, you can arrange for the closest buddies to tag along. Don't be surprised if the group ends up talking about this birthday party for years and years to come!