Birthday Party Fun For Adults
Are you ready to party? Check out these birthday party ideas just for adults.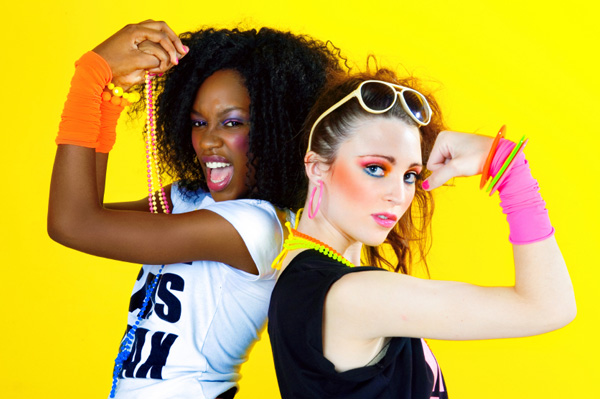 70s theme party
Host a throwback party to the decade when you were growing up — whether that's the 50s, 60s, 70s or 80s. Tell everyone on your guest list to dress in attire that suits the decade. Be sure to having plenty of music to go along with the theme. Reminisce about years gone by and look ahead to plenty of fun in the future.
Weekend getaway party
If you want to splurge a little, plan a getaway weekend with your closest pals for your birthday. A quick jaunt to Mexico or a couple days in Vegas can be both exciting and relaxing. For a milestone birthday, consider a destination party to a more exotic locale.
Casino night party
If you can't get to Vegas, bring Vegas home with a casino night party. Set up poker tables or rent a roulette wheel and see where Lady Luck takes you. Provide your guests with play money when they arrive at the party. Whoever has the most money at the end of the night takes home a door prize.
Surprise party
Nothing beats a good old fashioned surprise party if it's done right. The problem is that most of the time it's not. The guest of honor usually finds out about the party well in advance. A surprise party is a fun idea for a milestone party. For example, you can tell your dad that you are taking him out to dinner for his 50th birthday. Arrange for a group of his closest friends and family members to already be at the restaurant when you arrive.
Potluck dinner party
In tough economic times, everyone is looking to save a buck or two. But that doesn't mean that you should skip parties altogether. If you are wanting to host a party without blowing your budget, consider a potluck. As the host, you can provide the main course, then ask each of your guest to bring a side dish, salad, bread, dessert or drinks. Be sure to list what each person is bringing as to not end up with three green bean casseroles and no soda.
Outdoor barbecue party
When the weather is warm, an outdoor barbecue is a terrific way to celebrate with friends. There's no pressure to get dressed up and you can enjoy some great grub. Grill ribs, chicken, steak, kabobs or even just hamburgers. If you have a swimming pool, even better! Tell your guests to bring their swimsuits and enjoy an afternoon basking in the sun.
Party at the ballpark
Get together with your fellow sports fans and head to the ballpark. Buy a group of tickets together (you can usually get a discount on 10 or more). After the game, stop by at a local bar and grill to continue the party there. Whether you enjoy a summer baseball game or a tailgaiting at the football stadium in the dead of winter, you are sure to have a good time with your pals.
Spa party
Just for the ladies ... host a party at your local spa. Get together with five or six friends and enjoy a day of pampering from head to toe. Get your nails done, have a massage or experience any number of other beauty treatments. Most spas will allow you to book a private area where you can drink champagne and enjoy food while you take turns getting pampered by the experts.
Masquerade ball
Your party doesn't have to be a formal ball, but it's a real hoot to require that all attendees where a costume with a mask. For fun, everyone can try to dress to be as unidentifiable as possible. Then guests can try to guess each other's identities throughout the night.
Cocktail party
For a simple, yet enjoyable party, host a cocktail party. For a small party, hold it in your home. For something larger, consider renting a banquet hall or ballroom in a hotel. Hire waitstaff to pass around cocktails and hors d'oeuvres on silver trays. Book a band or string quartet to provide the music. A cocktail party, whether for a birthday or other occasion, is a terrific excuse to get dressed up and enjoy an evening in the company of your close friends.